Some stars will forever be children in our minds. It is hard to believe that the adorable child star in Leave It to Beaver is now a retired actor in his 70s. To us, the fresh-faced star will forever be immortalized as the cute-as-a-button character he played.
Still, as much as we like to deny it, child stars do grow up and many of them actually leave acting behind to pursue entirely different careers.
Here is a roundup of the most iconic childhood stars from the 80s through the 00s, and a sneak peek into what the stars are up to now.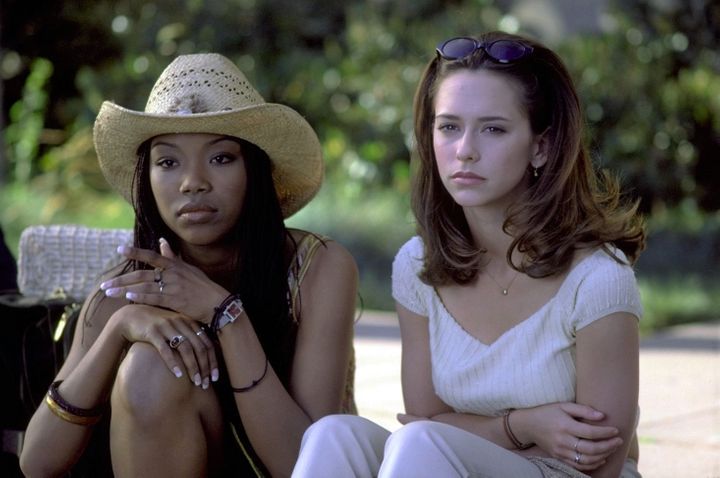 Then: Alicia Silverstone
Alicia Silverstone starred as Cher Horowitz in the iconic chick flick, Clueless. The film is one of the most quotable and popular movies of the genre and it's considered to be up there with the likes of Mean Girls and She's The Man.
Alicia's character Cher is a sweet albeit spoiled teenager living in Beverly Hills. Alecia portrayed her character perfectly and her fabulous performance earned her legendary status in the teen high school movie genre.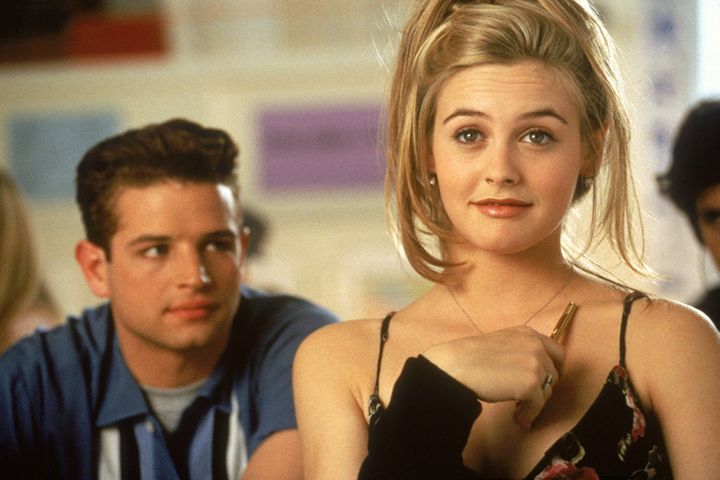 Now: Alicia Silverstone
Alicia Silverstone may have been a huge hit in Clueless, but she has since decided to take a step out of the limelight and pursue an alternative career.
Instead of continuing on the path to becoming a superstar actress, Alicia has dedicated her life to supporting animal rights as a PETA spokesperson. She recently posed naked in Times Square, campaigning against the wool industry. Even though she has left her Hollywood days behind her, most people would still recognize her from her classic appearance in Clueless.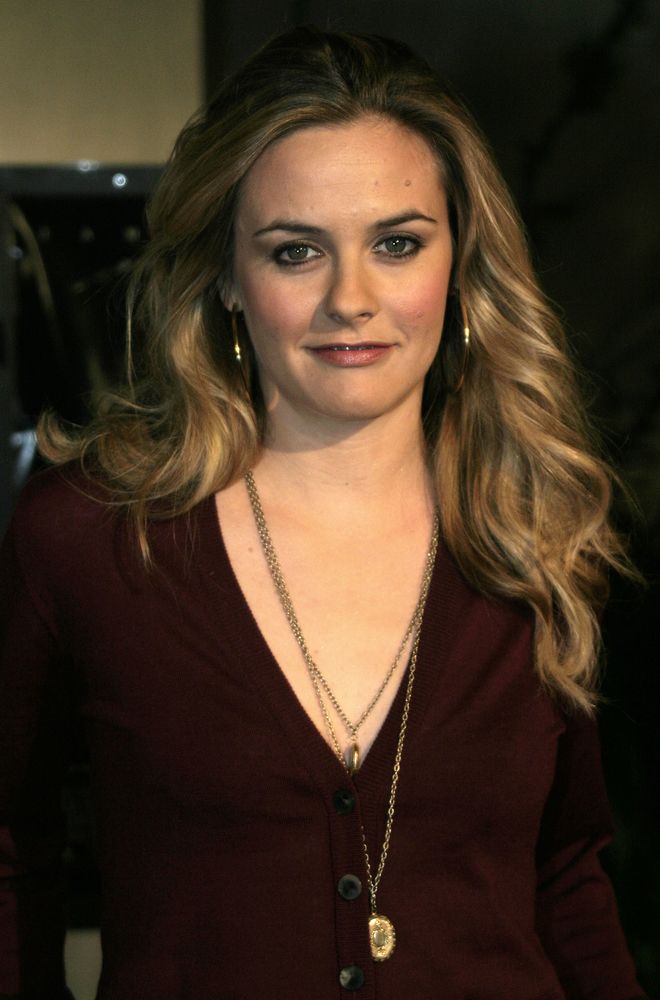 Then: Danielle Fishel
Danielle Fishel played the beautiful and intelligent Topanga Lawrence in the ABC sitcom Boy Meets World. Fishel was many boys' first crush thanks to her gorgeous looks and her character's great personality. The series ran for seven years.
More recently, Fishel reprised her role in the updated spinoff, Girl Meets World. The spinoff follows Topanga and Cory's daughter, demonstrating that childhood love really can last. The show aired on Disney Channel over a three-year period between 2014-17.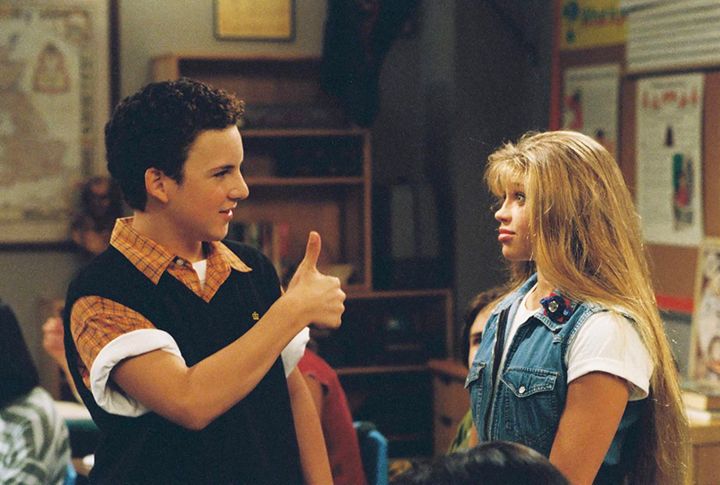 Now: Danielle Fishel
In 2014, Fishel reprised her role of Topanga Lawrence-Matthews in the Boy Meets World spin-off series, Girl Meets World. She played the role for another three years before leaving it behind for good in 2017.
At one point, Fishel was a spokeswoman for Nutrisystem. She is now a resident reporter on PopSugar, along with their spin-off YouTube channel, PopSugar Girls Guide. She is married to Jason Karp as of 2018. Prior to this, she was married to Tim Belusko, who she divorced in 2016.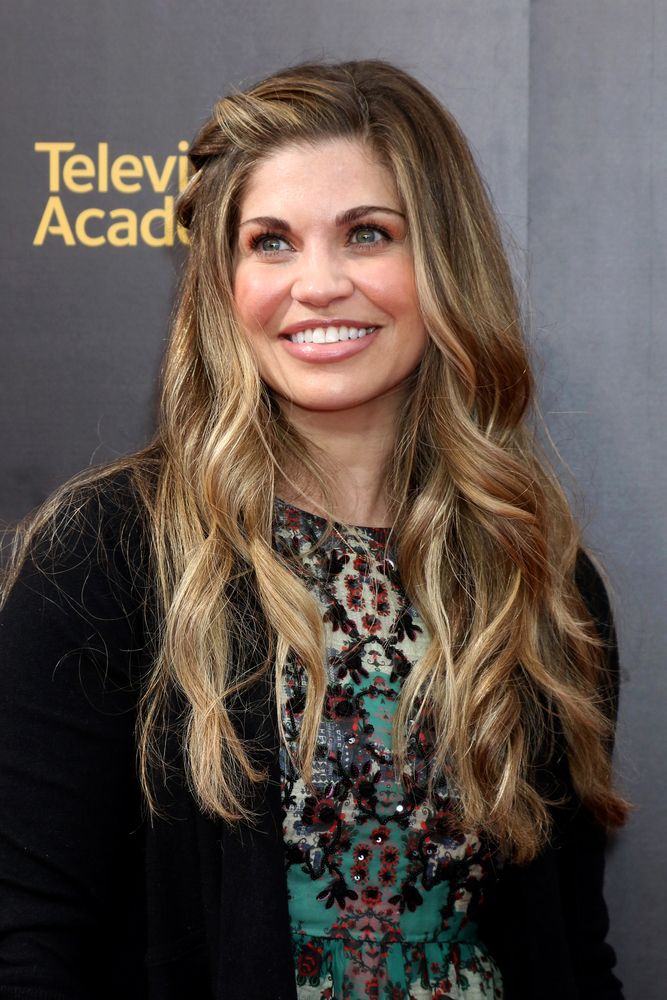 Then: Dakota Fanning
Dakota Fanning remains one of the most popular child actresses of our time. She first took to the big screen in I Am Sam. Her performance earned her a SAG Award nomination, and she became the youngest actor ever to receive the honor.
Additionally, many people also forget that a young Dakota Fanning appeared in the tenth and final season of Friends. She played the part of Mackenzie in the episode "The One With Princess Consuela" and is one of the many major stars to have once had a cameo on the show.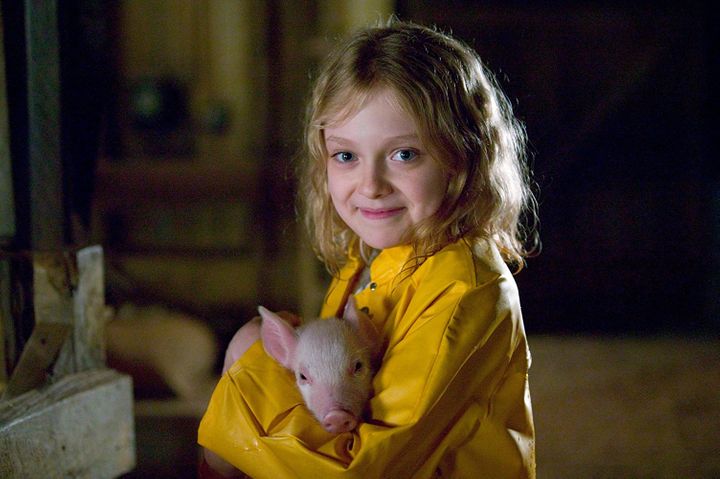 Now: Dakota Fanning
Dakota Fanning has had a successful career in acting already and she is only in her mid-twenties. One of her most high-profile roles in the last decade was as the vampire Jane in the Twilight saga. She also co-starred as the infamous Cherrie Curry in The Runnaways biopic, which was also alongside Kristen Stewart.
Fanning is currently slated to appear in the film adaptation of Sylvia Plath's The Bell Jar. You can see her in Once Upon a Time … in Hollywood.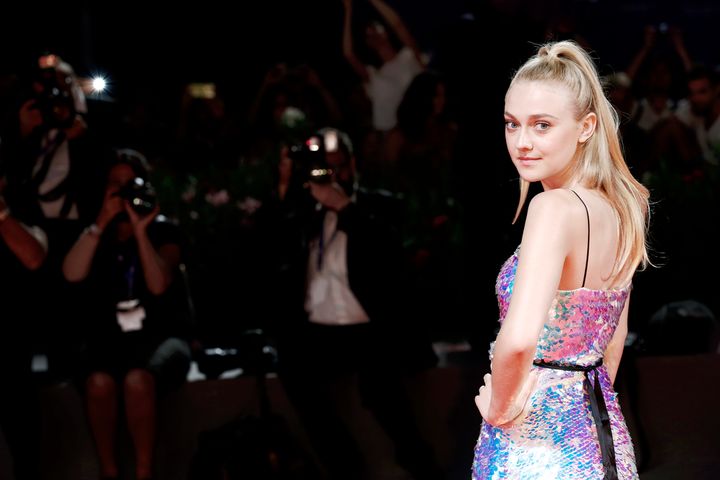 Then: Kirsten Dunst
The gorgeous Kristen Dunst started out as a child actress and had a successful career from there. You probably recognize her from major hits like the Toby McGuire Spider-man franchise and Melancholia, but her career was going strong long before then.
Most significantly, she appeared as a child star in Interview with the Vampire alongside major stars Tom Cruise and Brad Pitt. She also gave a fantastic performance in Jumanji, which many '80s kids will fondly remember.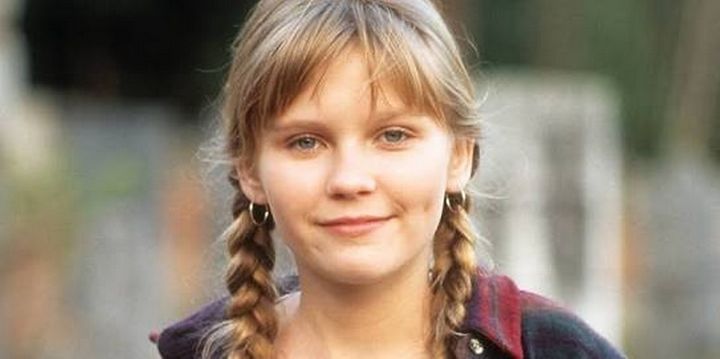 Now: Kirsten Dunst
Kirsten Dunst now has several acting credits under her belt. In addition to playing Mary Jane in the Spider-man triolgy, Dunst appeared in Eternal Sunshine of the Spotless Mind and gave a phenomenal performance in Melancholia.
In 2016, Dunst announced that she would be making her directorial debut with an adaptation of Sylvia Plath's novel The Bell Jar. In addition to direction the feature, Dunst co-wrote the script. The movie is scheduled for a 2020 release and will star Dakota Fanning.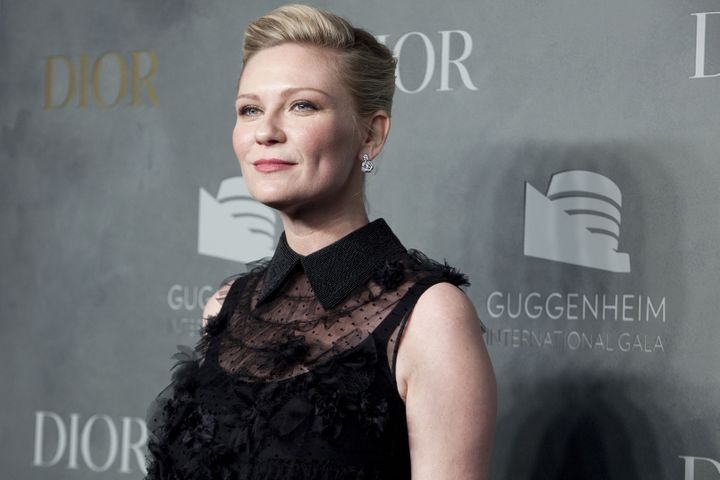 Then: Amanda Bynes
Back in the day, Amanda Bynes had her own show on Nickelodeon called The Amanda Show where she would perform comedy stints with teen cast members. She was also one of the youngest players on All That.
In 2006, Bynes starred in She's The Man, a modern adaptation of Shakespeare's 12th Night. She took on the role of Viola and her brother, Sebastian. The movie solidified her as one of the most iconic child stars of the era.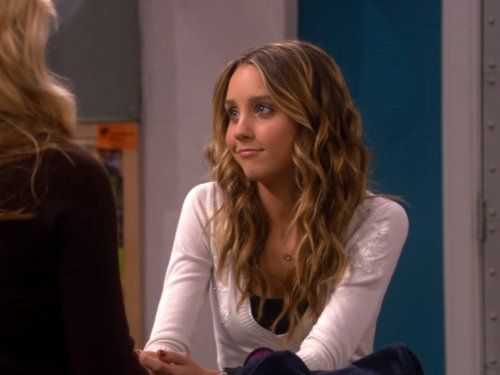 Now: Amanda Bynes
Amanda Bynes made her last major acting appearance in 2010's Easy A, where she played an angry Bible basher alongside Emma Stone. Since then, Bynes has been taking an indefinite hiatus from acting.
In recent years, Bynes has had some mental health issues and has got into trouble with the police and the tabloids. Now, she seems to be turning her life around and she recently received her Associates of Art degree in Merchandise Product Development.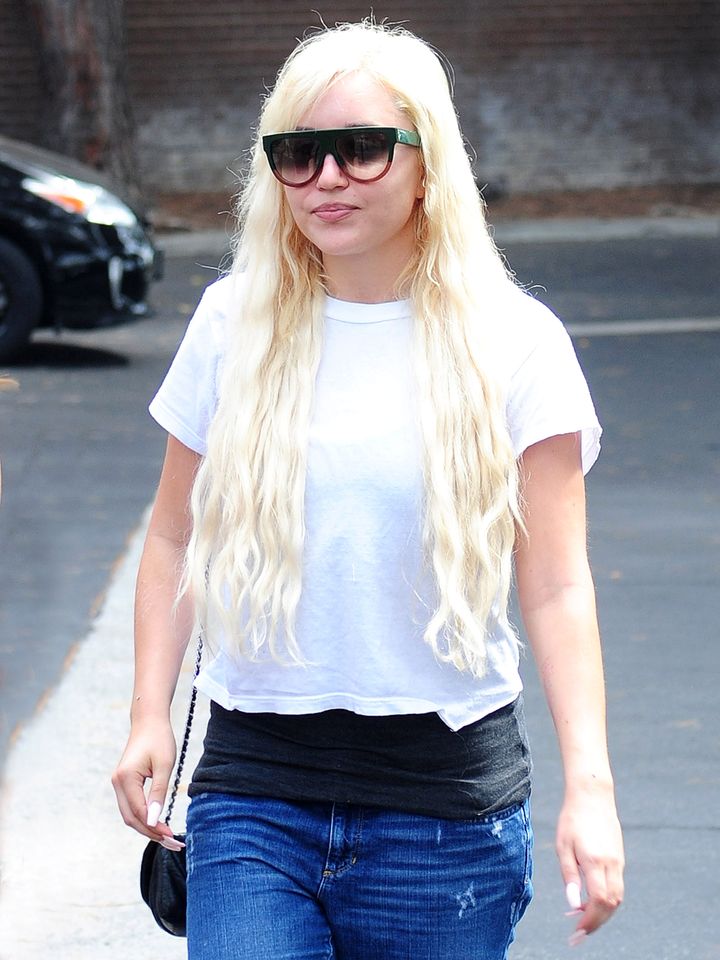 Then: Taylor Swift
Before Taylor Swift was a pop sensation, she was a dorky little country/pop chanteuse. She was born and raised in Pennsylvania then moved to Nashville, Tennessee to pursue a career in country music. She was just 14 when she was discovered and became the youngest artist to be signed by Big Machine Records.
She was just a teen when she started performing and used to wear her hair in super curly blonde ringlets. Her hits back then included the songs "You Belong With Me" and "Love Story".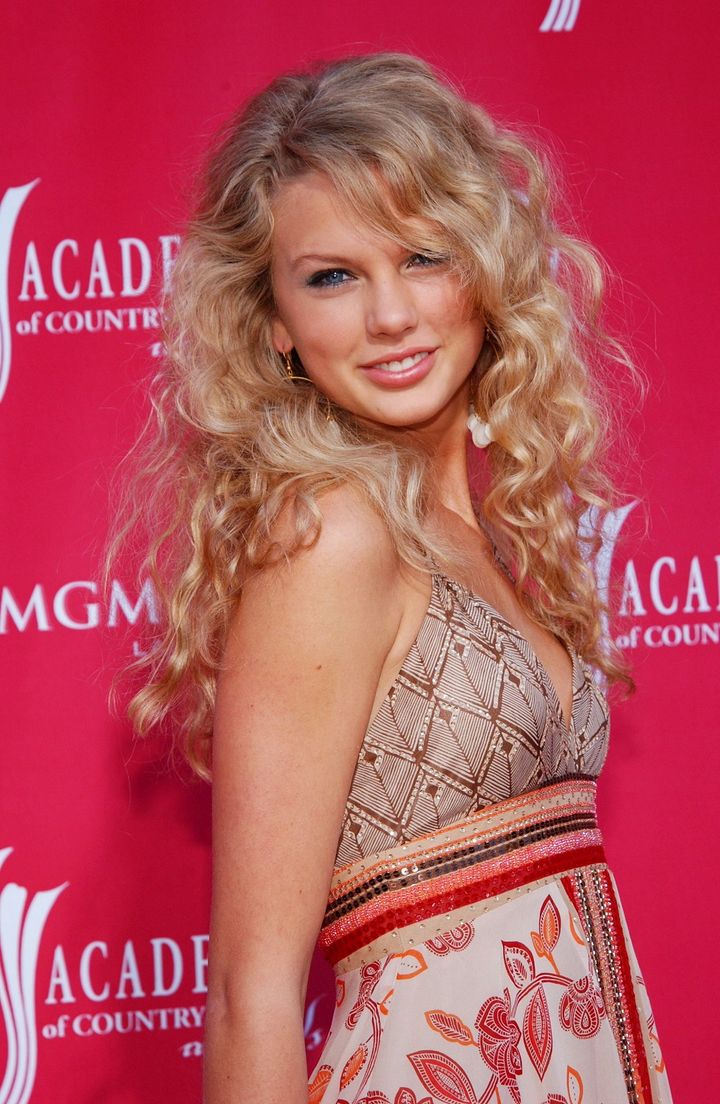 Now: Taylor Swift
Now, Taylor Swift is one of the most popular artists of her generation. She has broken away from her squeaky-clean blonde-ringlets persona but is still praised as a great role model for young teens.
Swift is not only a hugely successful artist; she is a total powerhouse and an inspiration. She is one of the most eligible bachelorettes in entertainment and uses her power to share positive messages to her fans, encouraging them to be themselves and ignore the haters.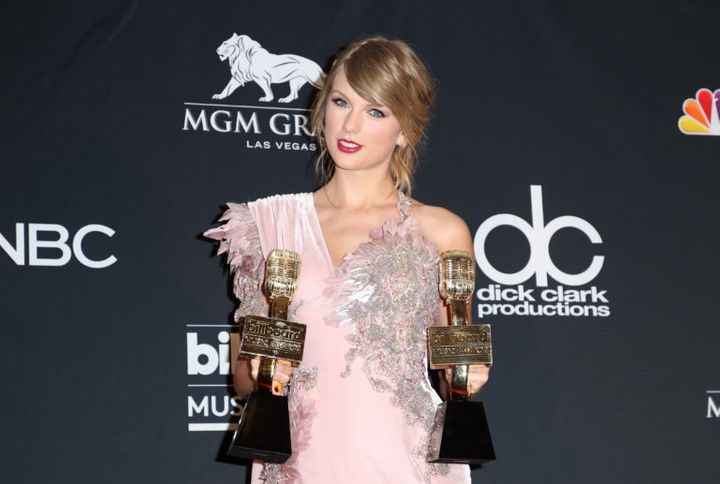 Then: Melissa Joan Hart
The Netflix remake may be a chilling hit, but we'll never forget the OG teenage witch, Melissa Joan Hart.
Melissa took on the iconic role of Sabrina in the '90s original, Sabrina the Teenage Witch. She also starred in Clarissa Explains It All so she pretty much dominated teen TV for an era. The first episode of "Sabrina" aired in 1996 and she continued the role up until 2003 when the final season wrapped up.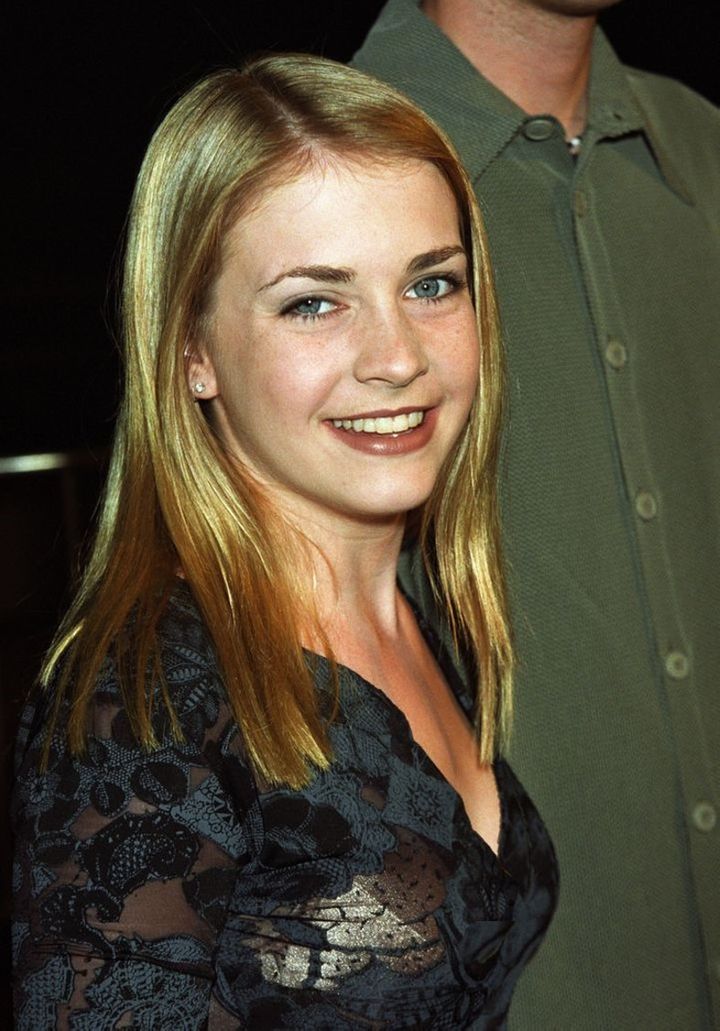 Now: Melissa Joan Hart
There is a bit of a gap in between the last episode of Sabrina the Teenage Witch and her big return on Dancing With The Stars in 2009.
In 2019, Melissa returned to the screen with fellow 90s actor, Joey Lawrence. The pair starred in the sitcom Melissa & Joey, which followed the typical "will they/won't they?" romance format of a '90s sitcom. The show lasted for 5 years before it eventually wrapped up in 2015.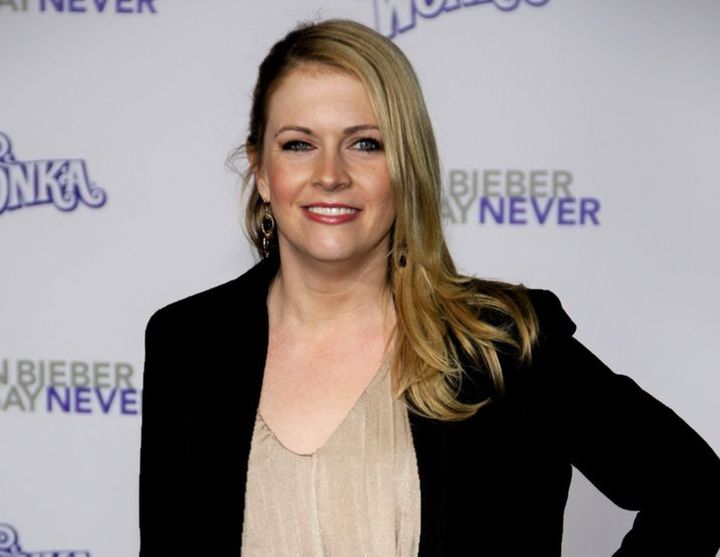 Then: Anna Chlumsky
Anna Chlumsky was the adorable pre-teen who stole the show in the coming of age drama, My Girl. The adorable and precocious character of Vada Sultenfuss won Chlumsky a major fanbase. She starred alongside her fellow child star, Macaulay Culkin.
Chlumsky also appeared in the My Girl sequel in 1994. Following her newfound fame, Chlumsky took a break from acting to focus on her education. She attended the University of Chicago and graduated 2002 with a BA in International Studies.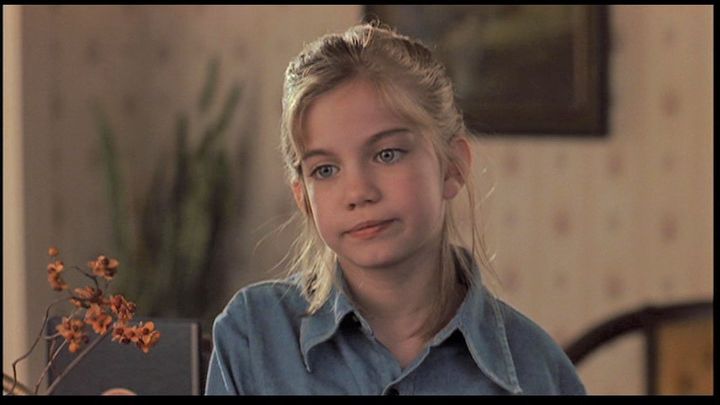 Now: Anna Chlumsky
Anna Chlumsky took a decade long hiatus from acting. She used this time to attain a college education and graduated in International Studies.
In 2007, Chlumsky made her acting comeback, appearing as Mary Calvin in a season 17 episode of Law & Order. She had a handful of other small roles before she landed a solid supporting role in the acclaimed HBO series Veep. In 2015, she won a Gracie award for Outstanding Female Actor in a Supporting Role in a Comedy or Musical.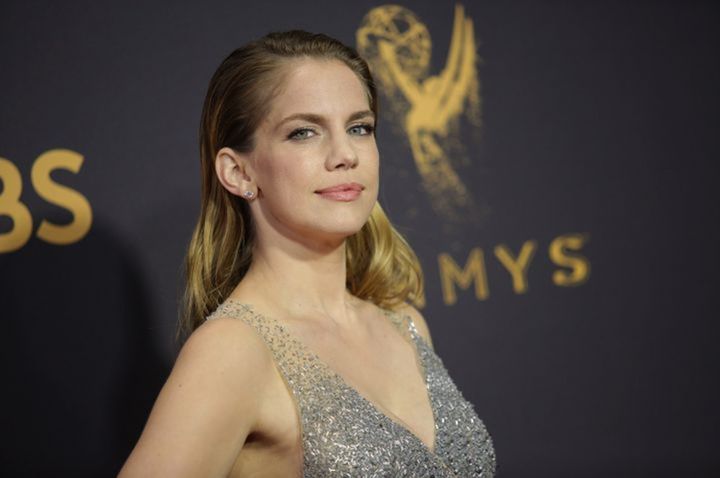 Then: Madison De La Garza
Madison de La Garza is the younger half-sister of the former Disney star and singer-songwriter, Demi Lovato. The cheeky child star played Eva Longoria's daughter in the hit TV drama Desperate Housewives.
De La Garza played the role of Juanita Solis for three reasons between 2008 and 2012. The young actress also played the younger version of Demi Lovato's character, Sunny Munroe, in an episode of the Disney show Sonny with a Chance. Seeing that the pair are in fact related, we can't think of anyone more suited for the role.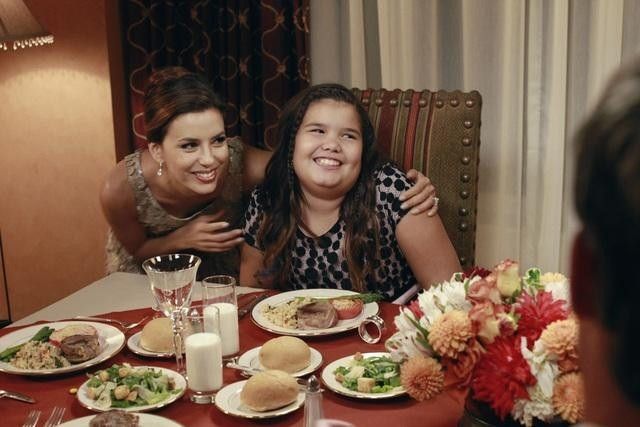 Now: Madison De La Garza
Desperate Housewives concluded in 2012 and Madison De La Garza had to say goodbye to her first major TV role as Juanita Solis.
De La Garza has had a handful of minor roles here and there in various TV shows and films since. For example, in 2014, she starred as Kelsey in the TV series Bad Teacher. Madison also has her own YouTube channel which is very successful. She currently has over 33,000 subscribers and her following continues to grow.
Then: Michelle Trachtenberg
Michelle Trachtenberg was just a bright-eyed kid when she first appeared as the young detective in the popular Nickelodeon movie Harriet the Spy.
Trachtenberg is more famous for her role in Buffy the Vampire Slayer though. She appeared on season 5 of the show as Buffy's mysterious younger sister. Dawn turned out to be a somewhat divisive character, but fans soon fell for the cute and energetic Michelle, who won many people over towards the end of the show.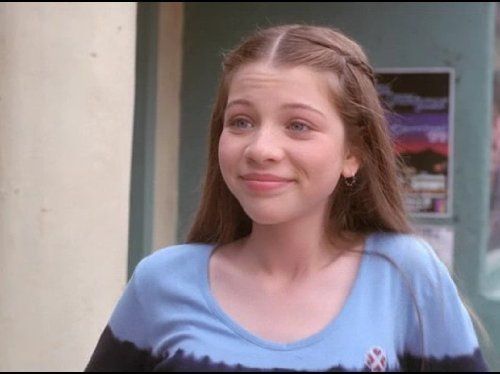 Now: Michelle Trachtenberg
By the seventh season of Buffy the Vampire Slayer, Michelle was a fresh faced eighteen-year-old. Although Dawn went through huge character development, she still remained Buffy's little sister.
In Eurotrip, however, Michelle fully asserted herself as a woman. She took on the saucy role of Jenny and later played a spoiled "bad girl" on Gossip Girl. Now, the actress is in her early 30s and occasionally takes on the odd film and TV role, but we'd love to see more of her in the years to come.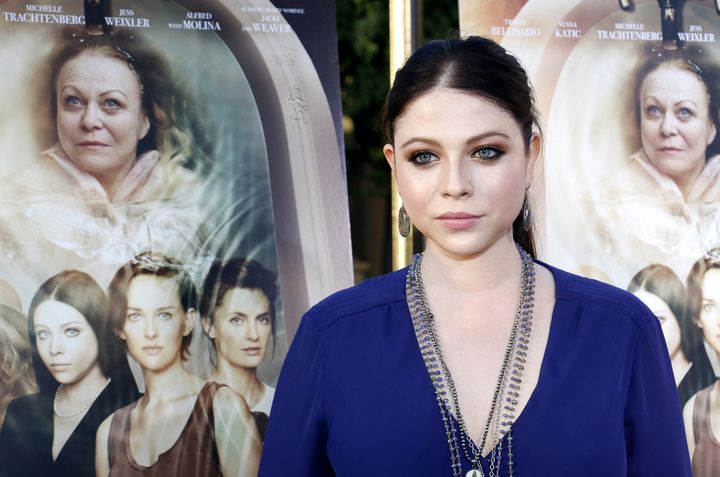 Then: Mila Kunis
Mila Kunis was just 14-years-old when she emerged as the youngest cast member on the hit series That 70s Show. She was cast as Jackie Burkhart, who was originally written to be at least eighteen years old.
Mila had her first kiss on the show with fellow actor Ashton Kutcher. Although most fifteen-year-old girls fantasized about sharing a teen kiss with Kutcher, Mila confessed to being very nervous about having her first kiss on-screen with her good friend.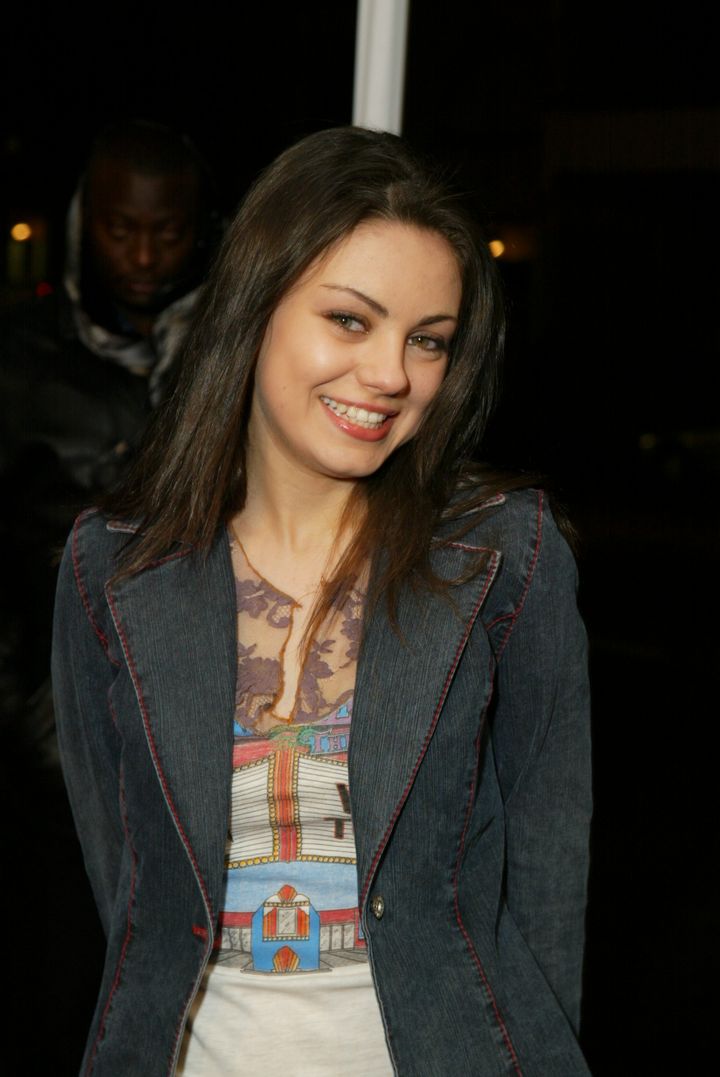 Now: Mila Kunis
Ultimately though, the nerves transformed into butterflies and Mila began dating her co-star, Ashton Kutcher. The pair hit it off and down the line, the teenage sweethearts ended up getting married. Despite cruel rumors, the pair is still happily married now.
These days, Mila is a popular film star and has appeared in countless titles. In 2010, she starred alongside Natalie Portman in the dark thriller Black Swan. Mostly though, she stars in chick flicks, such as Forgetting Sarah Marshall, Bad Moms and Friends With Benefits.
Then: Christina Aguilera
Christina Aguilera found her love for music at a young age. When she was ten years old, she auditioned to be on The Mickey Mouse Club but she did not yet meet the age requirements. In 1993, she finally joined the series and performed musical numbers and comedy sketches.
During her time on the show, Aguilera performed along the likes of Ryan Gosling, Britney Spears and Justin Timberlake, who were also fellow child stars. When the show ended, she began to pursue her career in music, recording her first song "All I Wanna Do" in Japan.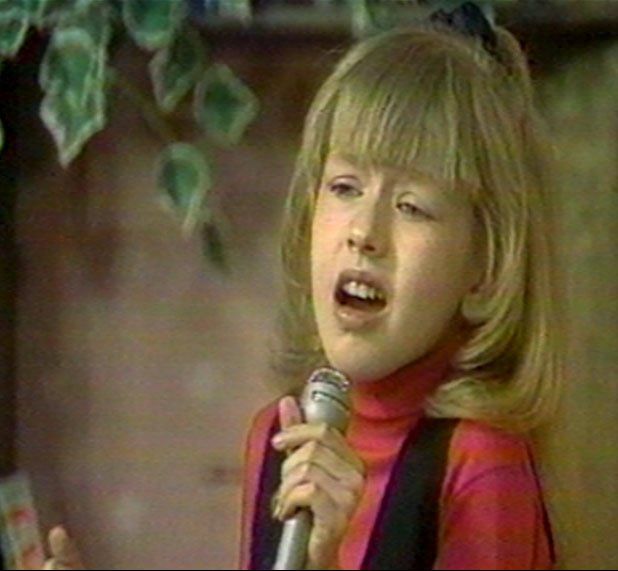 Now: Christina Aguilera
Over the years, Christina Aguilera has established herself as a hugely influential pop star. She has won five Grammy Awards and in 2008, she was ranked number 58 on Rolling Stone's list of 100 Greatest Singers of All Time.
In 2010, Aguilera received her star on the Hollywood walk of fame, securing her place in superstar history. In recent years, she made a major comeback as one of the OG judges on the popular reality TV series The Voice.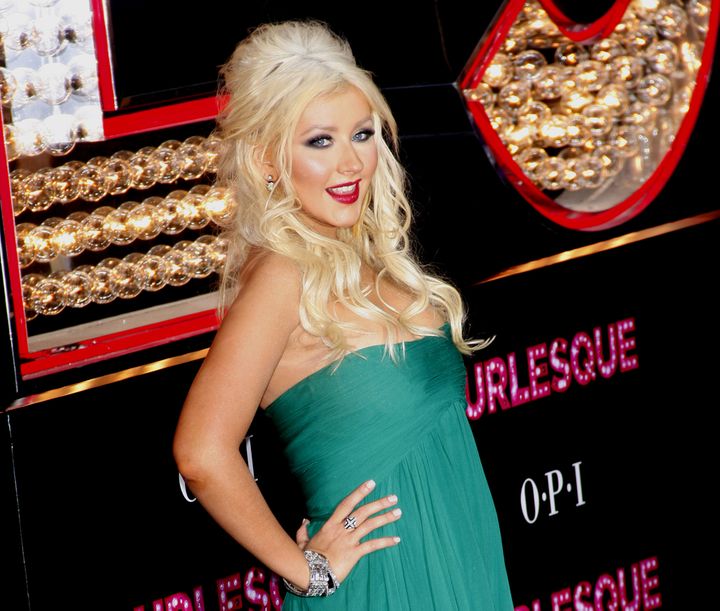 Then: Emma Watson
Emma Watson was barely a pre-teen when she first appeared on our screens. She took on the iconic role of Hermione Granger in the legendary Harry Potter series and we watched her grow up in front of our eyes.
In the earlier films, Hermione is a slightly stubborn know-it-all but she shapes up to be an extraordinary wizard and an even more extraordinary friend. Emma Watson mirrors her characters development and grew to become in intelligent and beautiful young woman.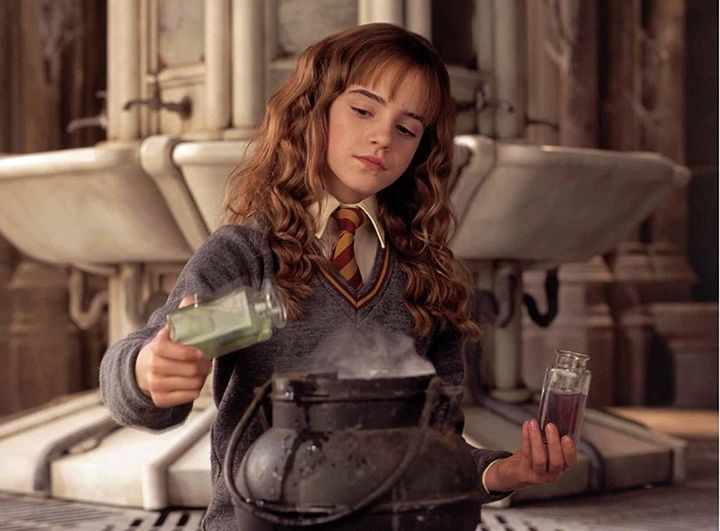 Now: Emma Watson
Following her time as Hermione Granger, Emma Watson has taken on a handful of acting roles. Shortly after the Harry Potter franchise wrapped up, she appeared in Perks of Being a Wallflower and a few years later, she starred as Belle in the live-action remake of Beauty and the Beast.
Watson has used her status as an actress to speak actively about women's rights. She is an official United Nations Goodwill Ambassador for women and frequently gives inspiring speeches about women's issues worldwide. Hermione would be proud.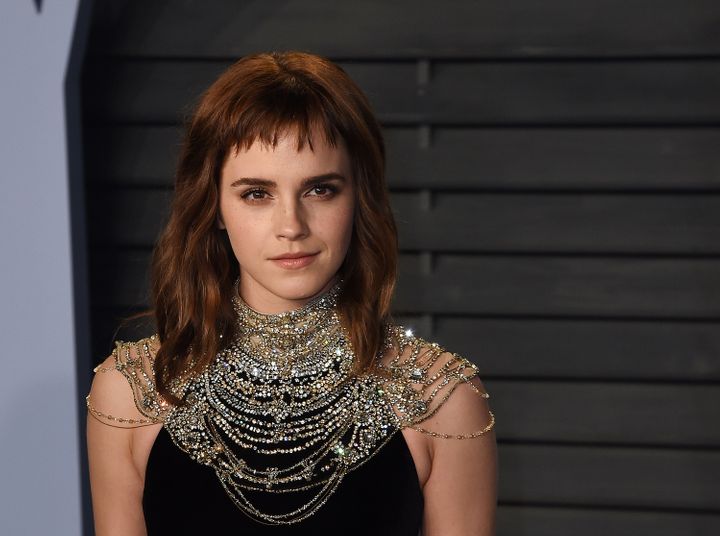 Then: Bonnie Wright
Bonnie Wright is another child star from the Harry Potter franchise. She took on the role of Ron's little sister, Ginny Weasley, and we watched her grow up throughout the cinematic series.
Ginny is introduced as a shy first year with a crush on Harry. She grows up to become a brave young woman and eventually becomes Harry's love interest. Bonnie Wright simultaneously grows up to become an impressive and beautiful young woman filled with ambition and drive.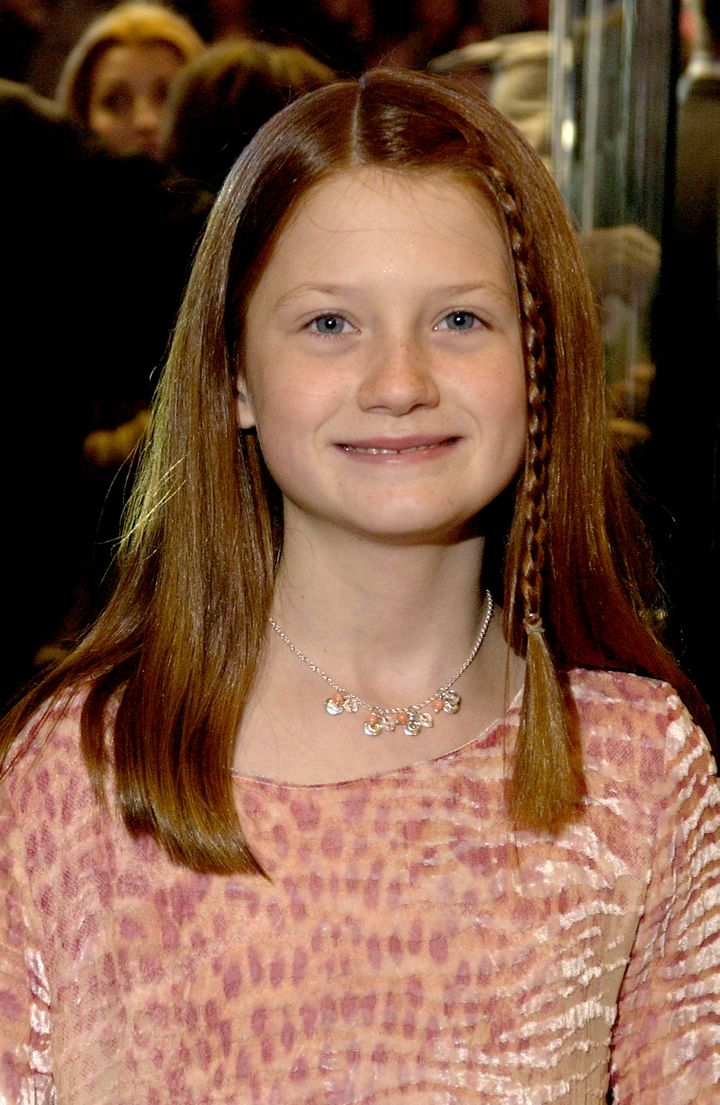 Now: Bonnie Wright
Since her Harry Potter days, Wright has taken on a handful of acting projects. Impressively, she has also taken her hand to directing and has produced some of her own cinematic features.
In 2014, Bonnie directed the short film Fade to Gold for her jewelry-designer parents, Gary Wright and Sheila Teague, from Wright and Teague and LoveGold. In addition to her cinematic projects, Bonnie Wright is a model and has pretty much proved herself to be a capable and talented star across the board.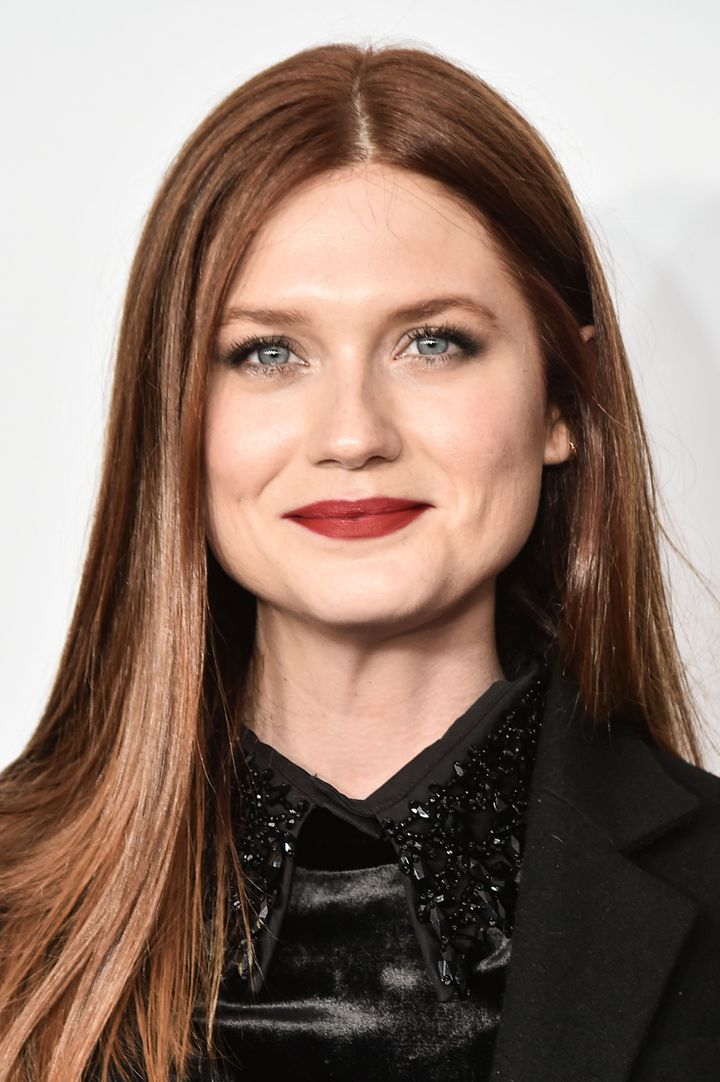 Then: Alyssa Milano
Alyssa Milano first appeared on our screens when she appeared alongside Tony Danza in the hit sitcom Who's the Boss?, which ran for six years before it was cancelled in 1992.
Following her role as the preppy teen, Milano was cast in the original series of Charmed, alongside Holly Marie-Combs and Shannon Doherty. She took on the role of the youngest sister, Pheobe, who has the power of permission and later attains the ability to levitate and karate.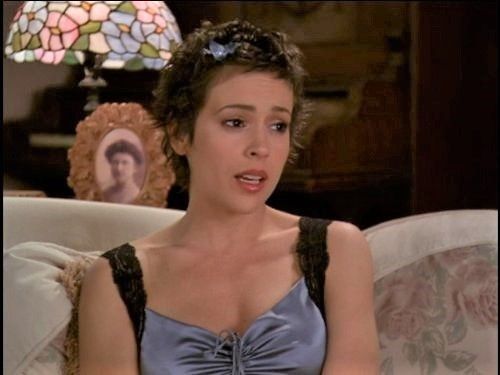 Now: Alyssa Milano
Charmed ran for eight years and Alyssa Milano starred as Phoebe from start to finish. Following the show, she appeared in a handful of titles but nothing major.
In 2018, Milano made her TV comeback in the controversial Netflix original series Insatiable. The divisive show was accused of promoting body shaming, although Milano stands by her decision to be part of the cast based on her belief that the show actually conveys a positive body message. Milano's next major project will be the Netflix comedy series Wet Hot American Summer: Ten Years Later.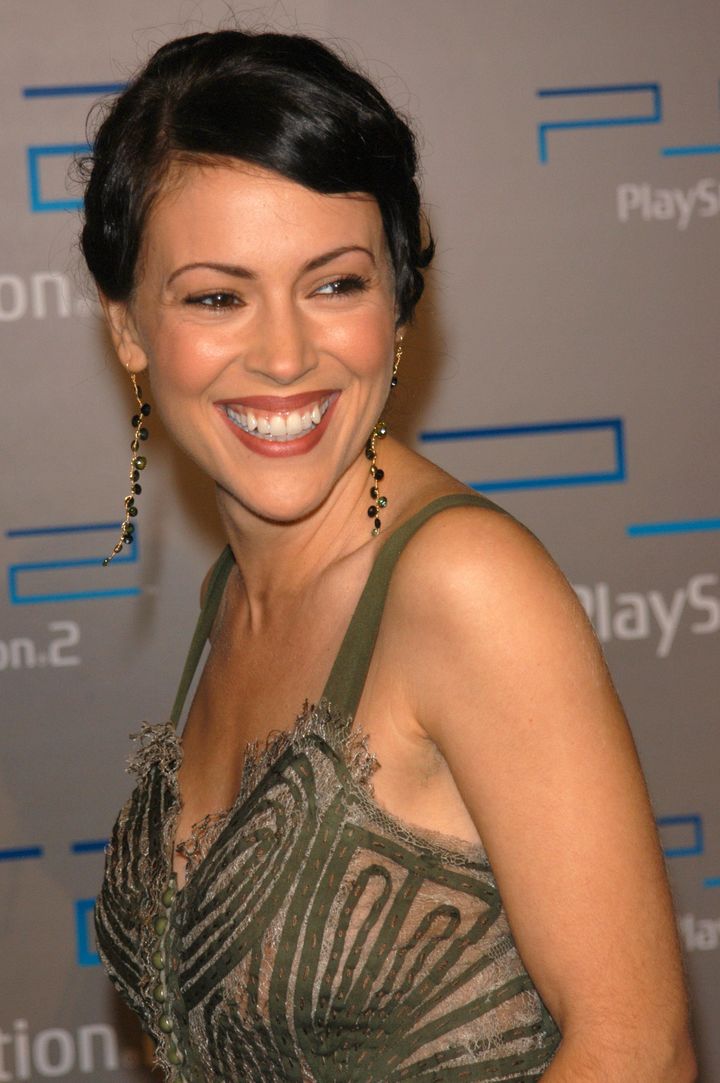 Then: Tiffani Amber Thiessen
Tiffani Amber Thiessen is the picture definition of the 'Californian girl next door.' The young star was a cute and smiley blonde, attracting a major teen fanbase during her time on TV in the 90s.
Tiffani gained public attention after taking on the role of Kelly Kapowski on the hit show Saved by the Bell. She had a leading role and starred in the series for 75 episodes over the space of four years. In 1992, she reprised her role in the movie Saved by the Bell: Hawaiian Style.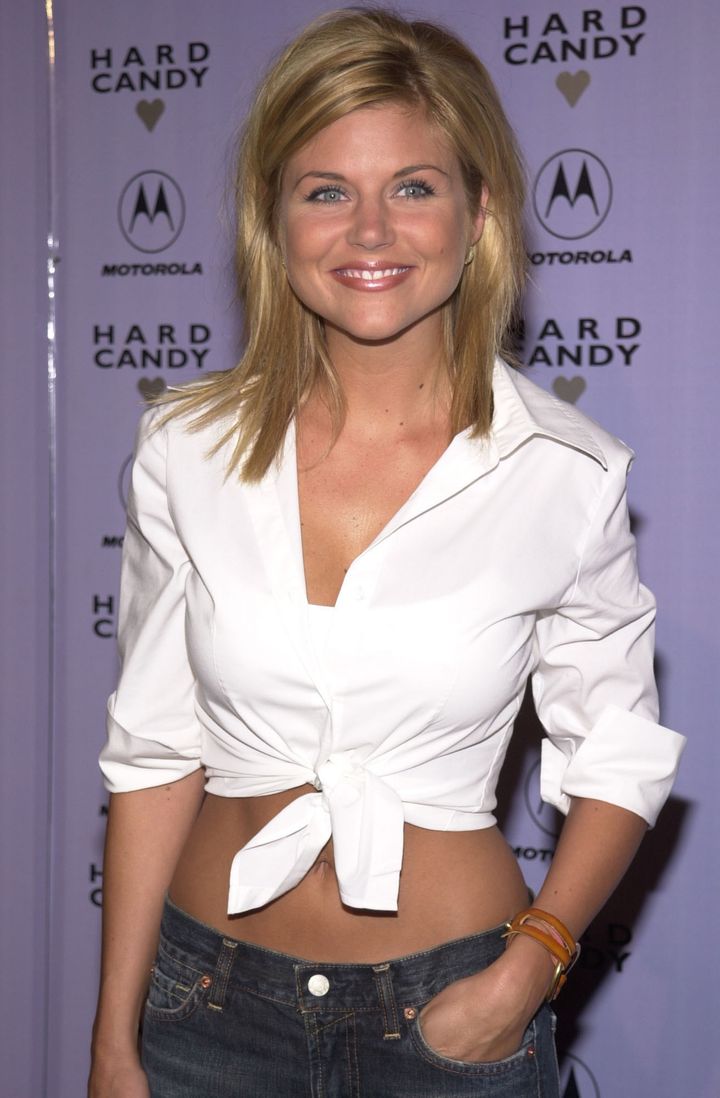 Now: Tiffani Amber Thiessen
Following her time on Saved by the Bell, Tiffani Amber Thiessen took on the role of Valerie Malone on Fox's Beverly Hills, 90210. Since then, she has more than a handful of acting credits under her belt.
Tiffani's most recent credits include the TV drama series, White Collar. She also has her own show, caled Dinner at Tiffani's, which airs on the Cooking Channel. She currently co-stars in the Netflix original comedy series Alexa & Katie.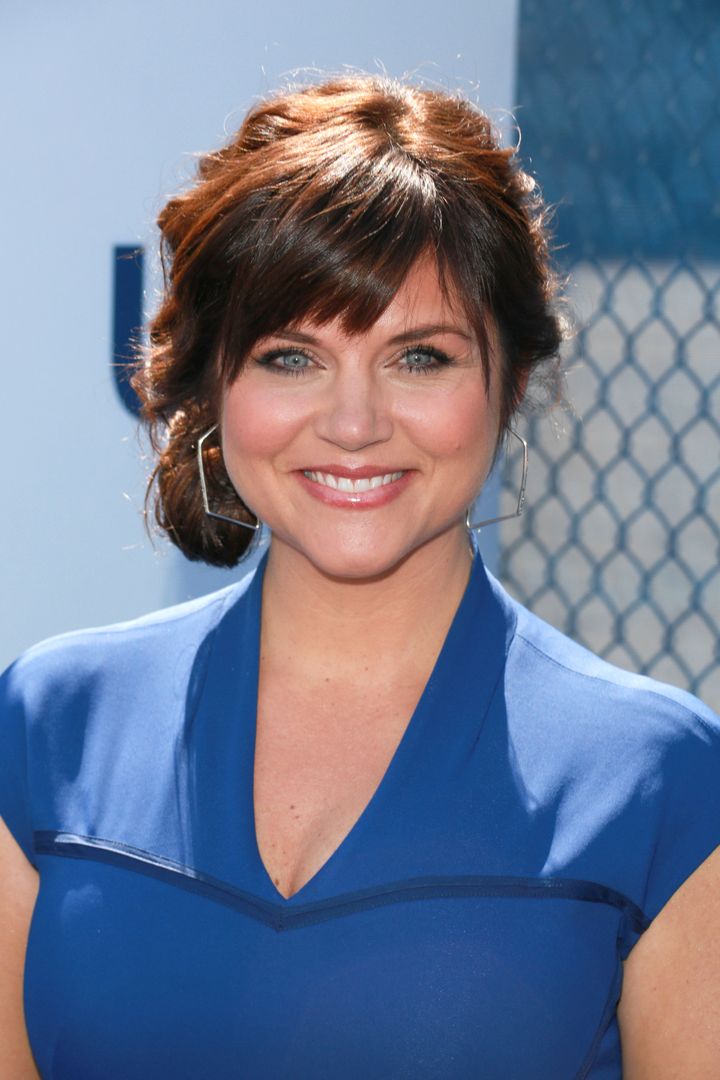 Then: Abigail Breslin
Abigail Breslin became a major star at a young age. She won over fans all over the world when she starred in the cult classic, Little Miss Sunshine. She gave an incredible performance and received an Oscar nomination in recognition of her efforts.
Although Breslin grew up in the spotlight, she has not succumbed to the pressure of early fame. She is very close to her family but has still managed to have a successful career at a young age. In addition to her role in Little Miss Sunshine, she appeared in Nim's Island and Zombieland when she was still a teen.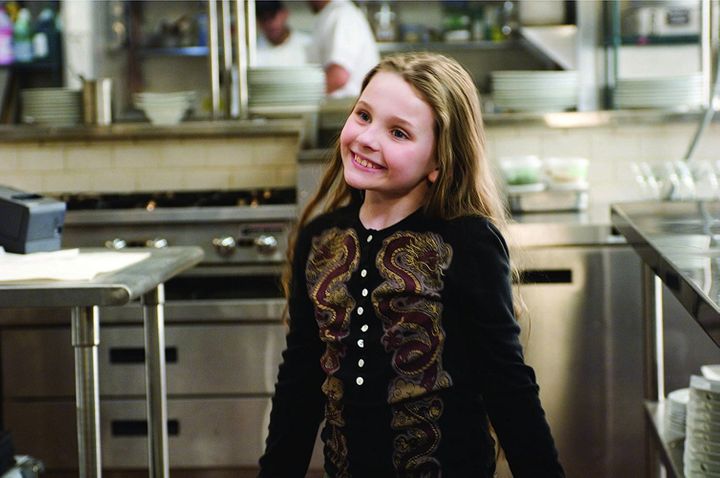 Now: Abigail Breslin
In 2015, Abigail Breslin landed her first regular role in a TV series. She joined Emma Roberts and various other young stars in the horror comedy Scream Queens, which is created and directed by American Horror Story's Ryan Murphy.
Breslin has also released a handful of albums, although her music career never really took off in the same way her acting career did. Breslin is due to reprise her role as Little Rock in the highly anticipated sequel, Zombieland: Double Tap.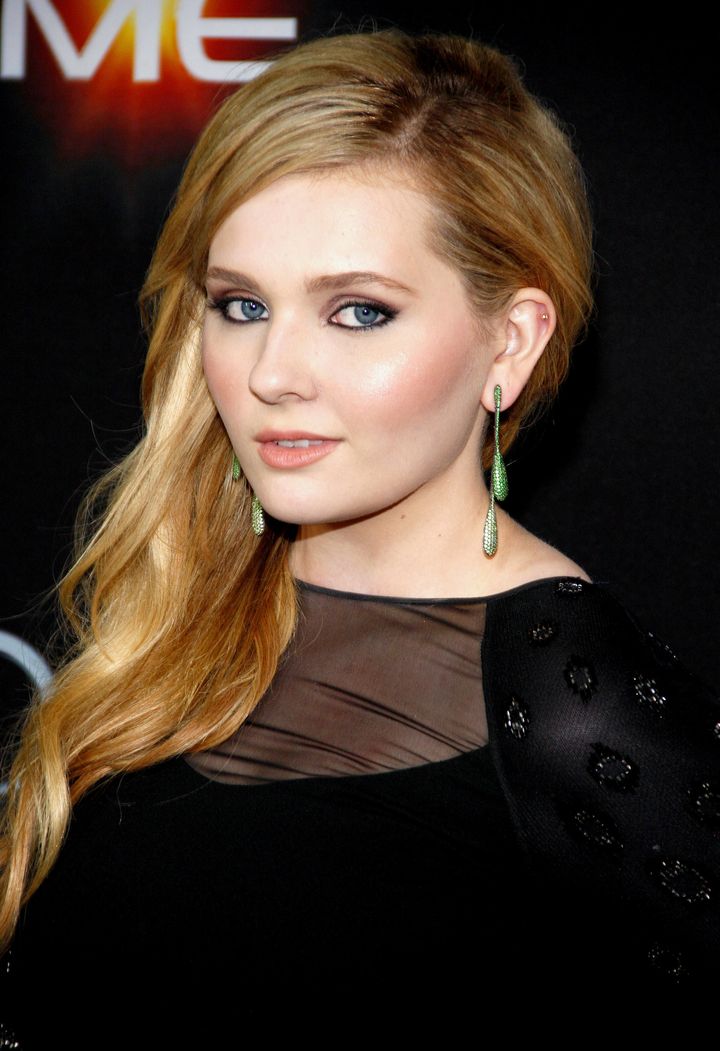 Then: Alexa Vega
Alexa Vega gained her following of young fans when she appeared as the older sister in Spy Kids. The franchise saw Alex and her younger brother living out every kid's dream with cool gadgets and exciting spy missions.
Vega also starred alongside Taylor Lautner in Shark Boy and Lava Girl. The film was particularly popular among audiences and the DVD came with a pair of 3D glasses - not that we're getting carried away with '00s nostalgia or anything…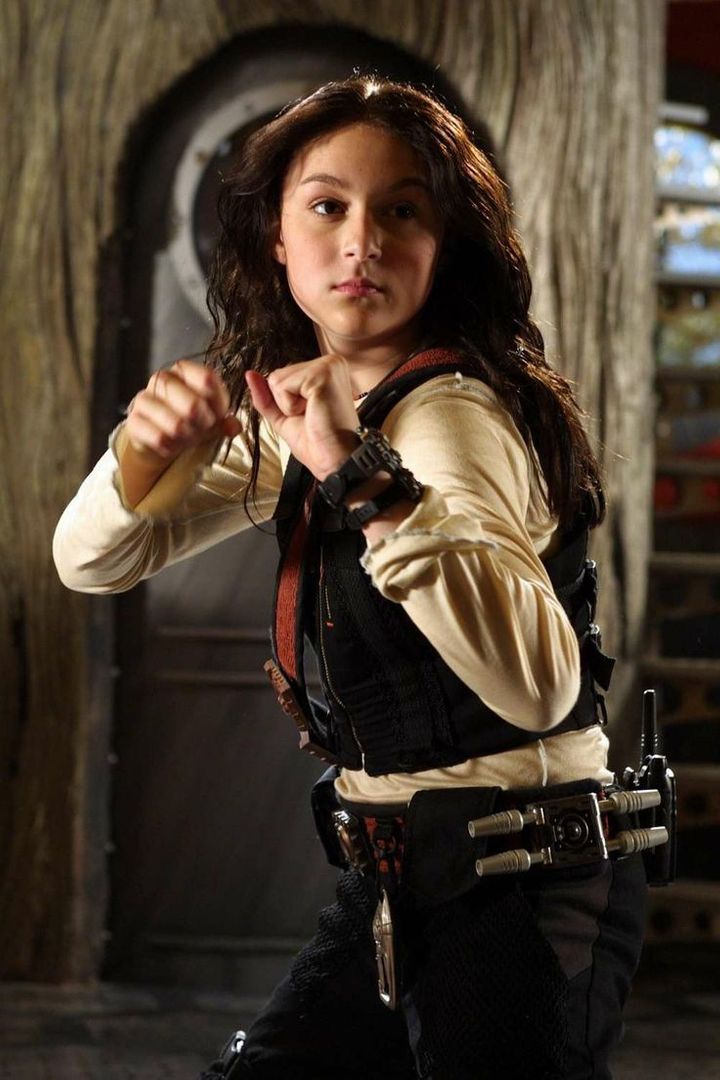 Now: Alexa Vega
After making her mark with Spy Kids, Alexa Vega took a bit of a break from media attention. She has had a handful of TV and film roles but nothing major.
Additionally, Vega released her own music in conjunction with the Spy Kids films. Her music career also never really took off. In 2015, Alexa returned to the small screen, competing with her husband, Carlos Pena Jr. on Dancing with the Stars. The couple became engaged in 2014 and Alexa now goes by Alexa PenaVega.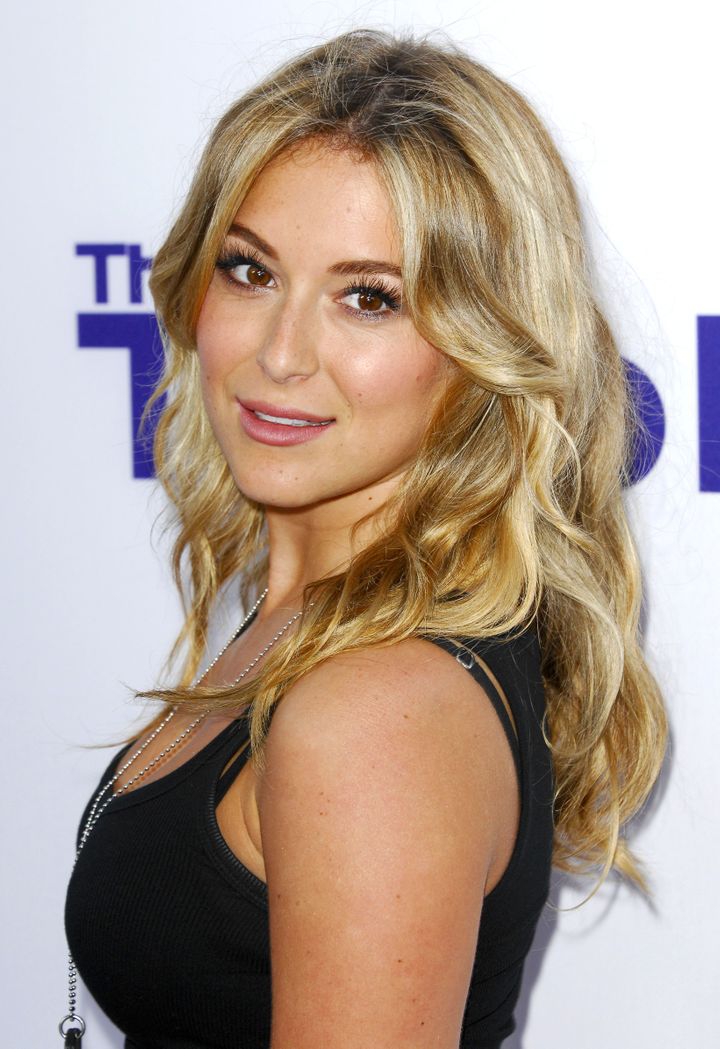 Then: Kristen Stewart
Kristen Stewart gained public attention when she appeared as Jodie Foester's daughter in Panic Room. You may also remember her as the older sister in Zathura.
Of course, it was Stewart's role as Bella Swan in the Twilight films which helped her reached international recognition. She starred alongside teenage heartthrob Robert Pattison, who she briefly dated in real life during and after the saga came to an end. The vampire franchise was extremely popular and both Stewart and Pattison have had a hard time shaking their roles.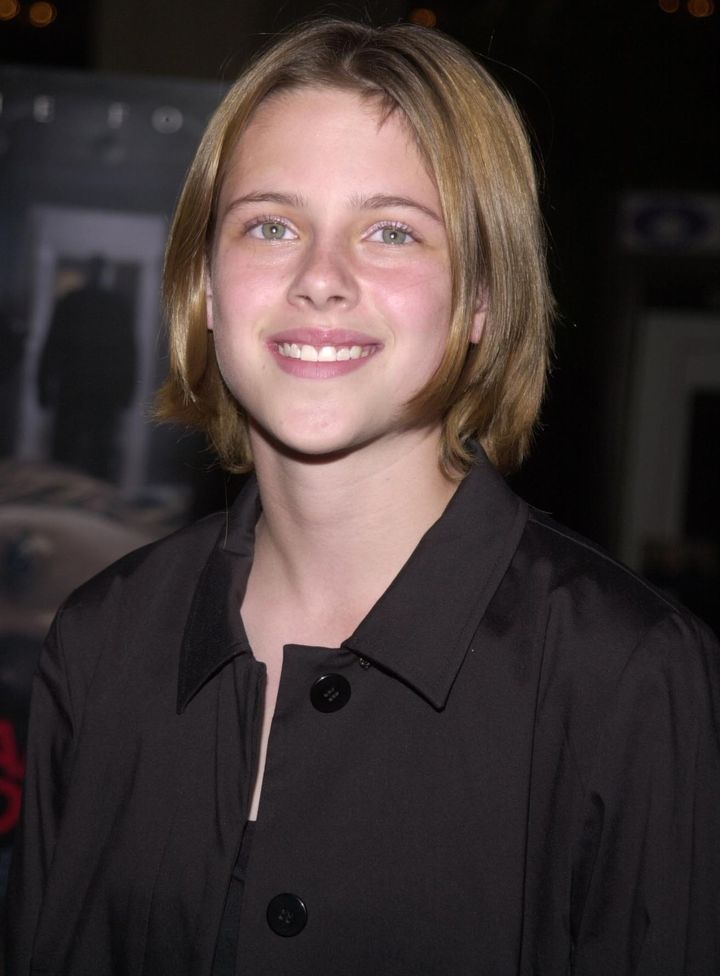 Now: Kristen Stewart
Shortly after filming for Twilight wrapped up, Kristen Stewart and Robert Pattison decided to go their separate ways. Stewart's next big role was as the infamous Joan Jett in the badass biopic, The Runaways. Stewart starred alongside Dakota Fanning and showed an edgy new side to her acting abilities.
As it stands, Stewart is preparing to make her directorial debut with Come Swim. Stewart typically prefers to keep he personal life private but in 2016, she made the decisions to come out to her fans as gay.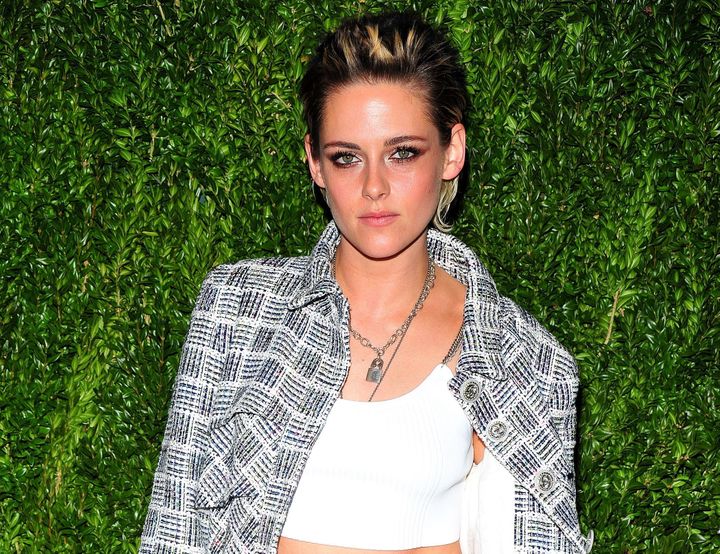 Then: Jennifer Love-Hewitt
Jennifer Love-Hewitt was a major child star in the '90s, although she went onto become a multi-talented and successful young woman. She began her journey to fame appearing in national television commercials before joining the Disney Channel series Kids Incorporated.
Love-Hewitt's real breakthrough role was as Julie James in the iconic horror film I Know What You Did Last Summer. She also starred in the hit show Party of Five and the teen comedy film Can't Hardly Wait in her early acting days.
Now: Jennifer Love-Hewitt
In 2001, Love-Hewitt starred alongside Sigourney Weaver in the romantic comedy film Heartbreakers. She also appeared alongside Jackie Chan in the action comedy film The Tuxedo a year later.
For the majority of the early 2000's, however, Hewitt was occupied by her role as Melinda Gordon on the CBS supernatural drama Ghost Whisperer. She received two Saturn Awards in 2007 and 2008 for her performance and in 2018, she landed a leading role in 9-1-1.
Then: Ron Howard
Ron Howard first gained public attention in his role as Opie Taylor in the classic sitcom, The Andy Griffith's Show. He played Andy's son all the way through 1960 to 1968.
After his time on the show, the young Ron appeared in the musical, The Music Man, and then rose to a whole new level of stardom when he played the teenager Richie Cunningham in the sit-com Happy Days. It was during this period that Ron became a household name.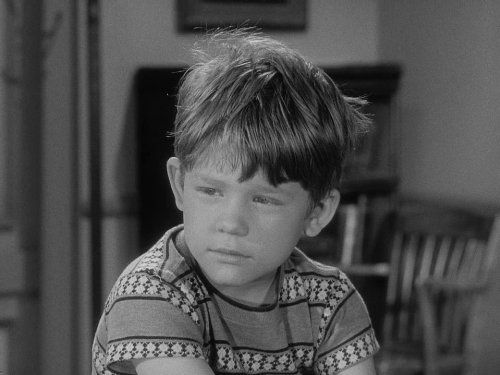 Now: Ron Howard
Since his child star days, Ron Howard has climbed his way up the ladder and has established himself as a major Hollywood director.
Howard is the mind behind the critically acclaimed masterpiece, A Beautiful Mind. He also produced and narrated the TV comedy series, Arrested Development. Most recently, Howard had the honor of directing the latest movie in the Star Wars franchise, Solo: A Star Wars Story, which he received an Academy Award nomination for. His current directorial project is Hillbilly Elegy, which is currently at the filming stage.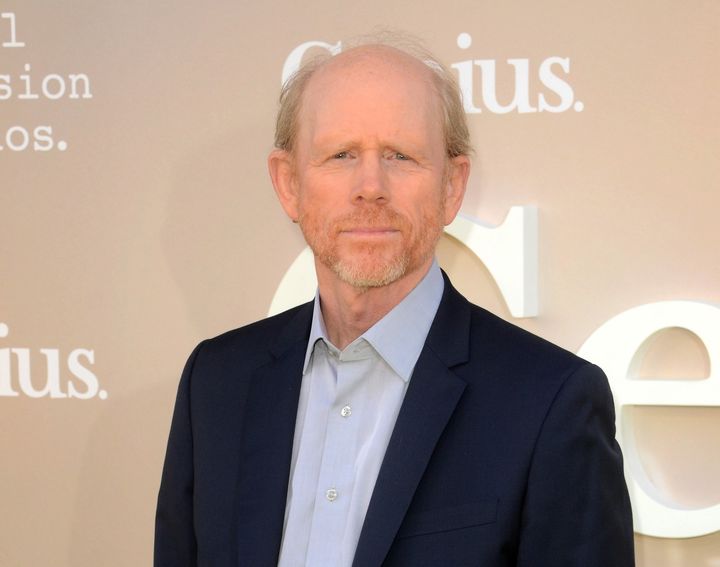 Then: Corey Feldman
Corey Feldman was a child star in the '80s and he has been in some truly treasured titles.
In 1984. Feldman appeared in the Christmas film, Gremlins. In 1985, he took things up a notch and was one of the gang in The Goonies. In the next couple of years, Feldman had roles in Stand by Me and The Lost Boys. It was here that he co-starred with Corey Haim, who he went on to act within several other movies in the late '80s, garnering them the title of "The Two Coreys".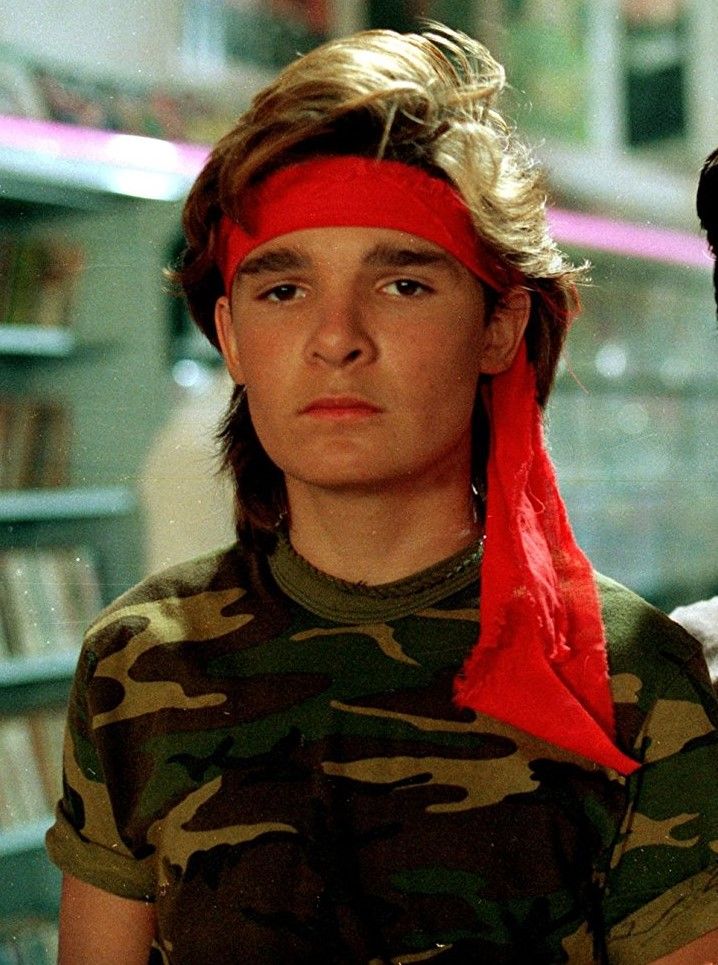 Now: Corey Feldman
Corey Feldman continued to act in both film and television as an adult. In 2007, he reunited with his fellow child star, Corey Haim, for their reality TV show, The Two Coreys.
In addition to acting, Feldman is a musician and in 2002, he released a solo album called Former Child Actor which he accompanied with a U.S. tour. Feldman is also outspoken when it comes to issues of sexual abuse in the film industry. Furthermore, he is a vocal animal rights activist and appeared in a PETA ad with his wife.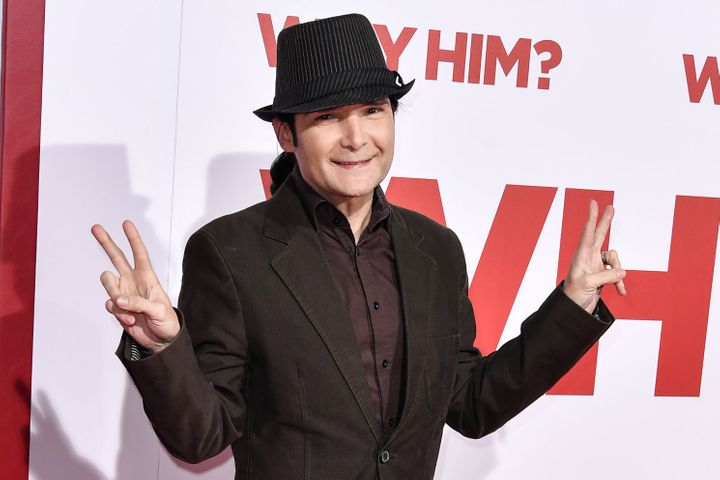 Then: Macauley Culkin
Macauley Culkin is arguably one of the most famous child stars there ever was. He starred as Richie Rich in the titular movie but even more notably, he was the cute as a button star of Home Alone.
For many, Home Alone is an essential Christmas movie and the young Culkin returns to TV screens at the same time every year. He may have changed a lot since then, but there is no denying that Culkin remains one of the most treasured child stars of our time.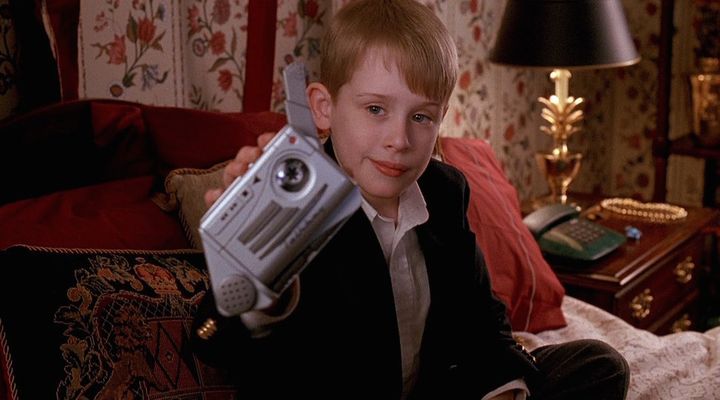 Now: Macauley Culkin
Since starring in the Home Alone franchise, Culkin has made a handful of film appearances including a notable role in Saved!
Unfortunately, Culkin has had some issues with the law but nowadays, he seems to be back on the straight and narrow and dedicates most of his time to his comedic pizza themed band named The Pizza Underground.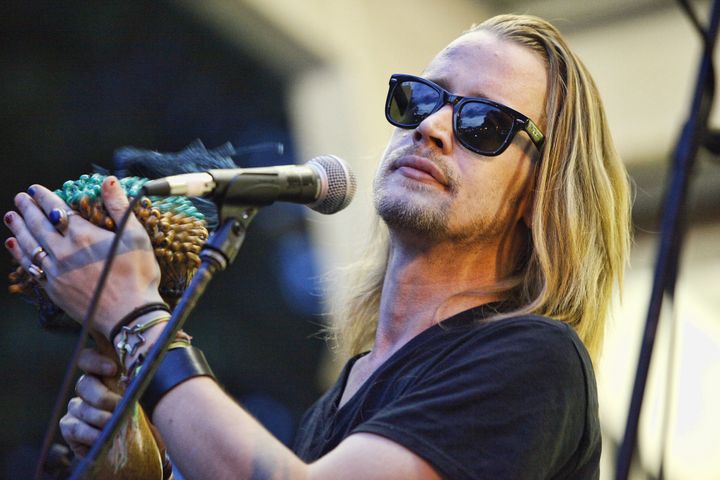 Then: Jaleel White
Jaleel White is the legend who played Steve Urkel on the 90's hit sitcom Family Matters. The show was a huge success and ran for shy of a decade.
Believe it or not, Steve Urkel was originally written to be a one-time character. White's rendition of the character was so wonderful that audiences wanted to see more of him. The writers therefore had no choice but to write him in as a regular character on the show. He then went on to become the heart and soul of the family.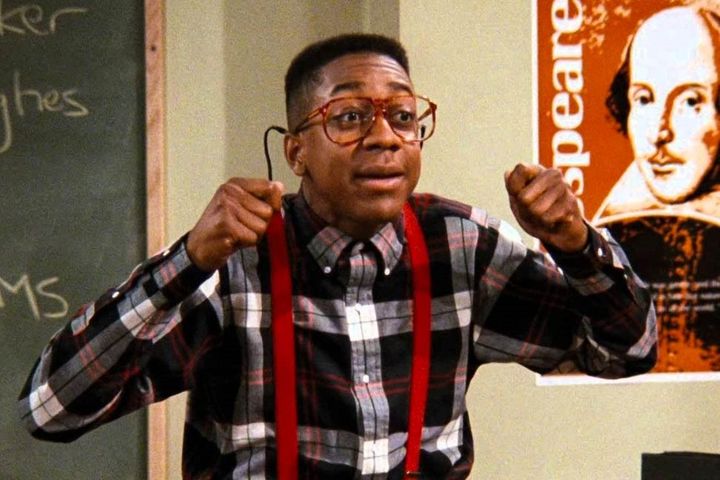 Now: Jaleel White
Jaleel White played Urkel all the way up until 1998. When the show ended, he pursued higher education and in 2001, he graduated with a bachelor's degree in Film and Television from ULCA.
White struggled to shake the character of Urkel. He has appeared in a handful of shows and famously voiced the titular character in Sonic the Hedgehog. Recently, White appeared on Dancing with the Stars and played himself on the new Netflix original series Atlanta. He is due to make his long overdue return as Urkel in the upcoming Scooby-Doo series later this year.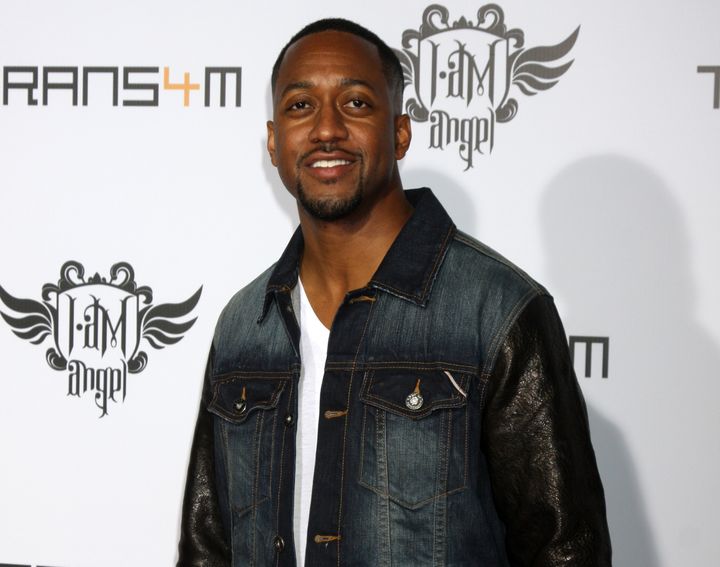 Then: Joshua Jackson
Joshua Jackson may be best known for his starring role as Pacey Witter in the teen drama series, Dawson's Creek.
Prior to his time on the show, Jackson appeared in the film series, The Mighty Ducks. He took on the role of the unofficial team leader and motivated his team to push forward. It was during this period of the '90s that Jackson established himself as a treasured child star, who charmed audiences with his bright energy.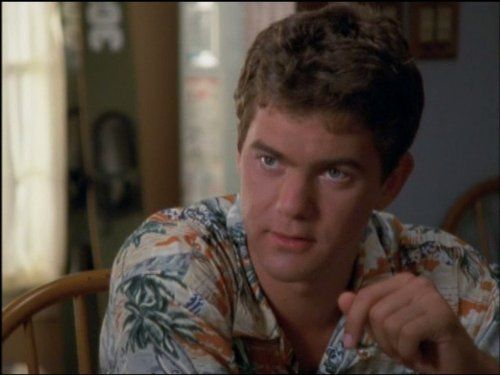 Now: Joshua Jackson
Joshua Jackson has a long filmography including titles like Scream 2, Skulls and Oceans 11.
Most of Jackson's work recently has been on the small screen. He currently has a starring role in The Affair for which he was nominated for Favorite Premium Series Actor. His current and upcoming projects include a role as Mickey Joseph in 2019's When They See Us and a role as Bill Richardson in the upcoming 2020 series, Little Fries Everywhere.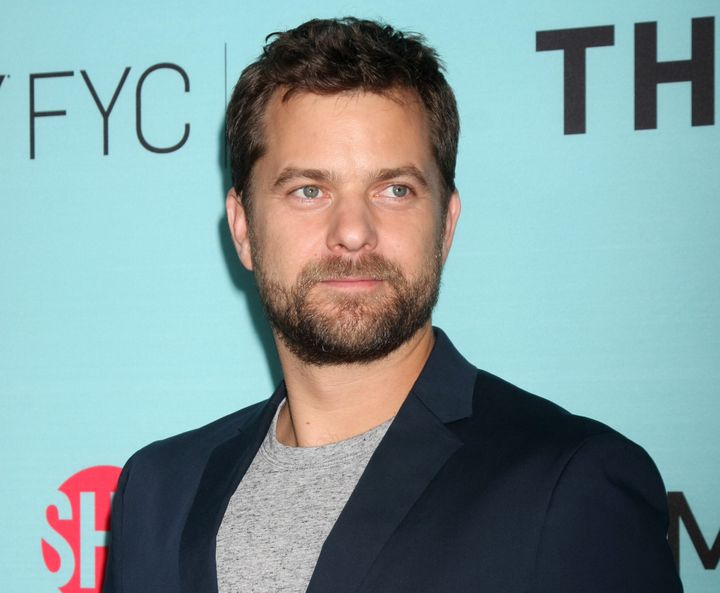 Then: Elden Hensen
Elden Hensen is another child star who charmed audiences with his appearance on The Mighty Ducks. He returned in the sequel, D2, as one of the badass Bash Brothers.
In the film series, Hensen was known for his powerful style and his trademark slapshot. He once told TV guide: "What's funny is I still, more than anything, get recognized for The Mighty Ducks. I love it … I love those movies. I feel like these things come once in a lifetime and to experience this stuff as a kid and as an adult, I just feel really lucky."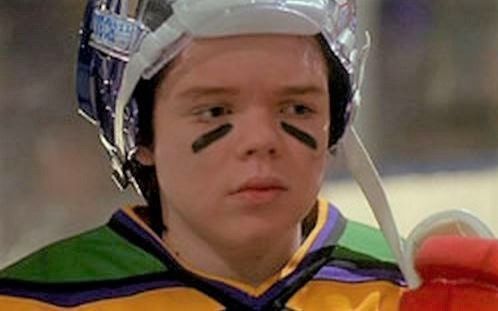 Now: Elden Hensen
Although Elden Hensen is largely remembered for his role in The Mighty Ducks, he has made appearances in several other successful franchises.
Recently, Hensen took on a starring role as Foggy Nelson, Murdoch's partner, in the hugely popular Netflix series, Daredevil. He also had a role in The Hunger Game series, in which he appeared as the charming and quiet Pollux the Avox and starred alongside Jennifer Lawrence.
Regardless, people will always remember him as one of the Bash Brothers.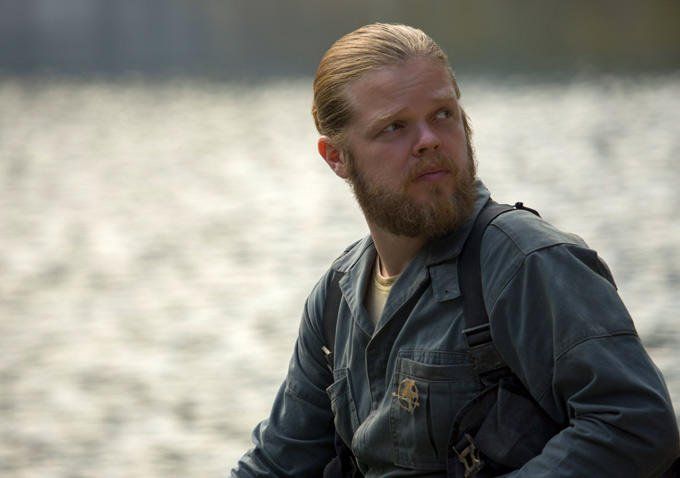 Then: Tom Welling
Tom Welling was the second oldest sibling of the classic movie, Cheaper by the Dozen. He became recognized for his dazzling good looks and reprised his role as the charming Charlie Baker in Cheaper by the Dozen 2.
During this time, Welling starred in the TV series Smallville, on which he appeared in 217 episodes between 2001 and 2011. We watched the teen blossom into a dazzling young man before our very eyes.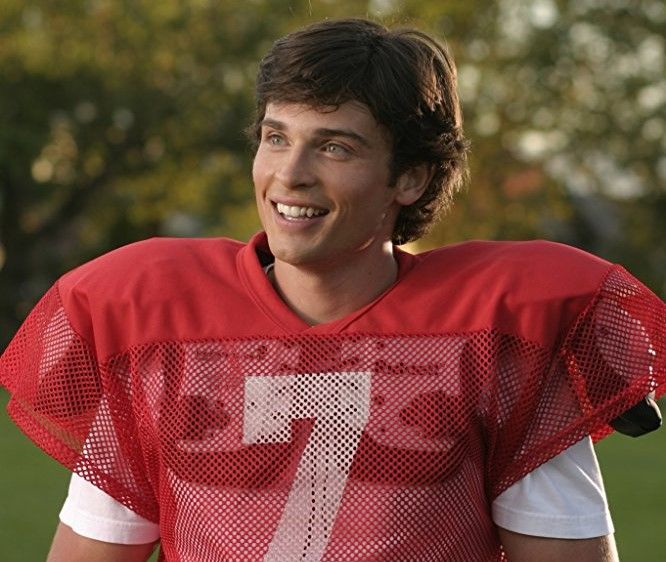 Now: Tom Welling
Welling was nominated for several awards for his performance as Clark Kent in the Superman drama, Smallville. He was nominated for several awards and won a Teen Choice Award.
In 2016, Welling appeared as Dr. Ryan McCarthy in The Choice. He also recently appeared as Lt. Marcus Pierce in the TV series Lucifer. In the 2000s, Welling joined the production team for a handful of titles, but his main work was on Smallville up until 2011.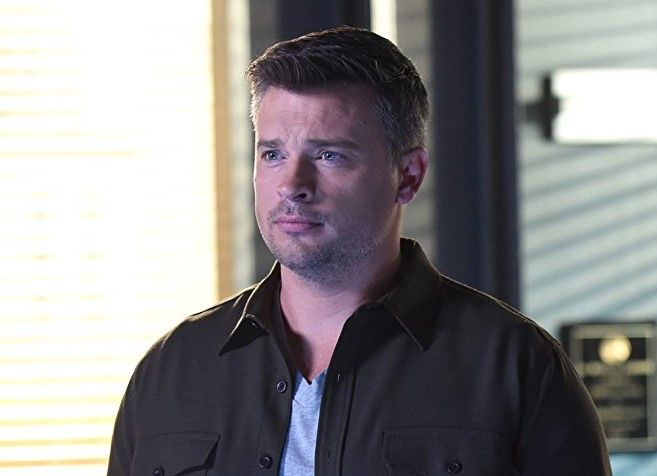 Then: Jeff Cohen
Jeff Cohen will forever be remembered as the legendary Truffle Shuffle kid from The Goonies. His trademark wiggle has since become an iconic meme.
It's hard to imagine anyone but Cohen in the role of Chunk. He played the part perfectly and won over the hearts of a generation. Unfortunately, the role also entailed a lot of jokes about Jeff's weight. Following the film, this inspired Jeff to join a football team and train hard to reach a healthy weight.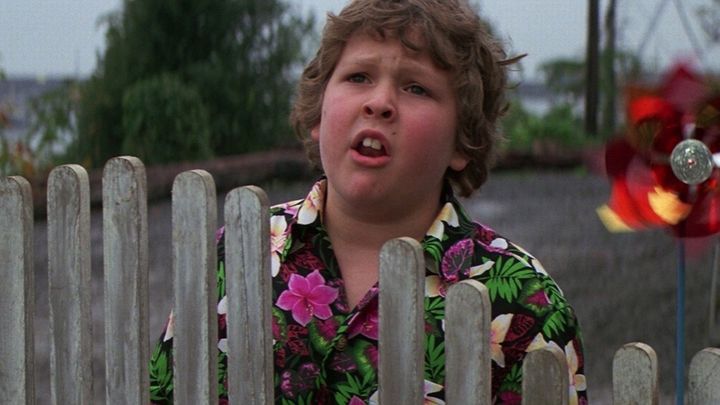 Now: Jeff Cohen
Nowadays, Jeff looks nothing like the young Chunk we remember from The Goonies. In fact, it's genuinely difficult to believe that the man in this photo is the same as the Truffle Shuffle kid.
Jeff is now a 40-year-old entertainment lawyer. He graduated from the UCLA School of Law in 2000. In 2002, he co-founded the law firm Cohen & Gardner in Beverly Hills.
He was made it to The Hollywood Reporter's Next Generation: Hollywood's Top 35 Executives 35 and Under 35 list.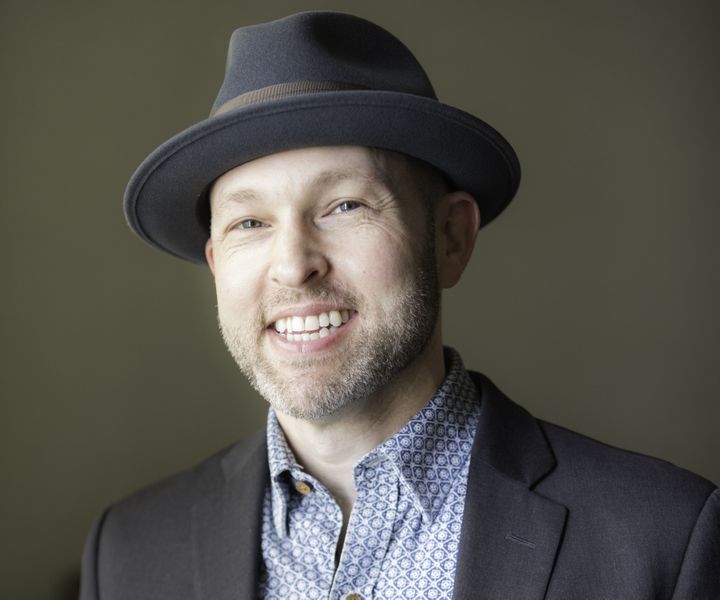 Then: Michael Bollner
Michael Bollner starred alongside four other lucky children in the early adaptation for Roald Dahl's Willy Wonka & The Chocolate Factory.
The German actor took on the role of the first and most likely Golden Ticket Winner, Augustus Gloop. When Bollner was cast in the role, he spoke no English whatsoever and actually had to be coached on his lines through the shooting. He appeared alongside Gene Wilder and did a fantastic job portraying the greedy chocolate-loving kid.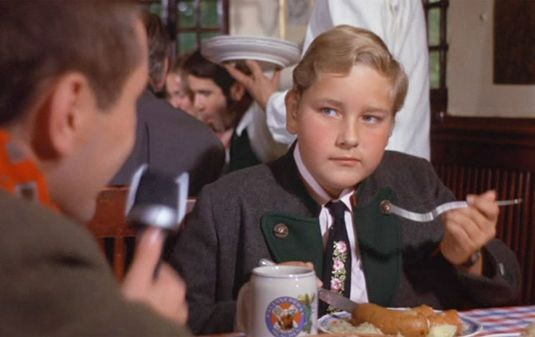 Now: Michael Bollner
It has been a long time since Michael Bollner portrayed the chocolate-loving Augustus Gloop. The child actor wanted to continue acting but his father insisted that he completed his studies first.
The young Bollner grew up to be a successful young man with his own accounting business in Germany. He also grew to be 6'7", which is pretty surprising when you look at pictures of the child star in his Willie Wonka and the Chocolate Factory days.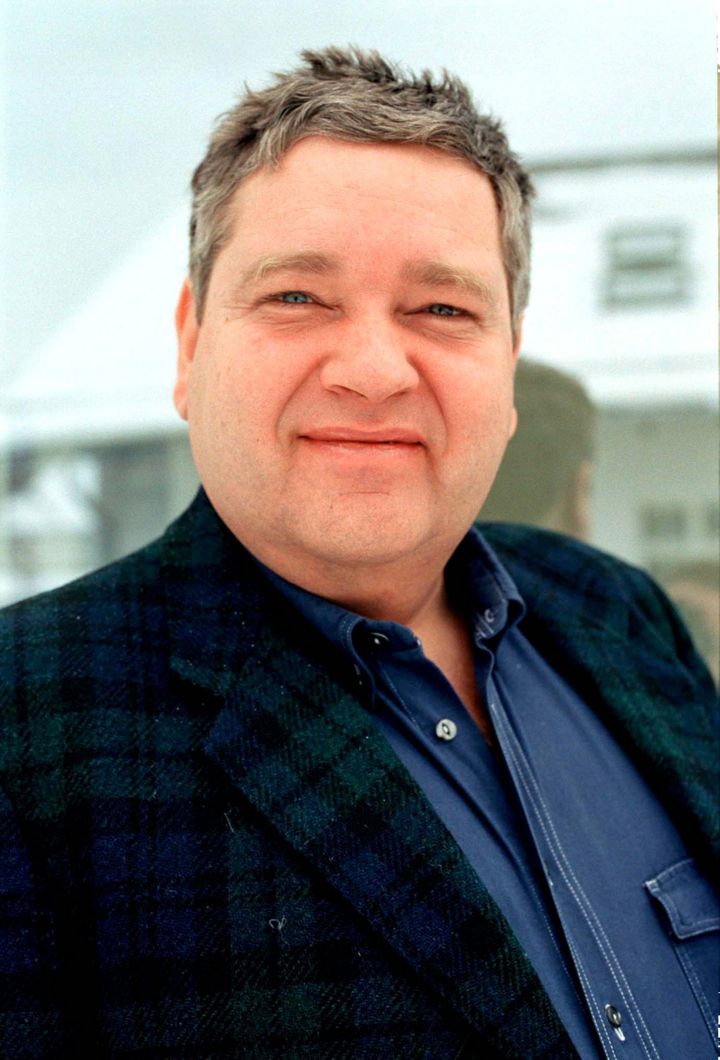 Then: Omri Katz
Omri Katz became a memorable name when he starred in the fantastic and iconic Halloween movie, Hocus Pocus. He played the curious Max Dennison, who enters a seemingly abandoned haunted house and ends up freeing a coven of evil witches.
Prior to his performance on the spooky film, Katz had appeared in several other projects including the iconic TV show Dallas. Additionally, he took on the leading role in Eerie, Indiana and was only seventeen-years-old when the film was released.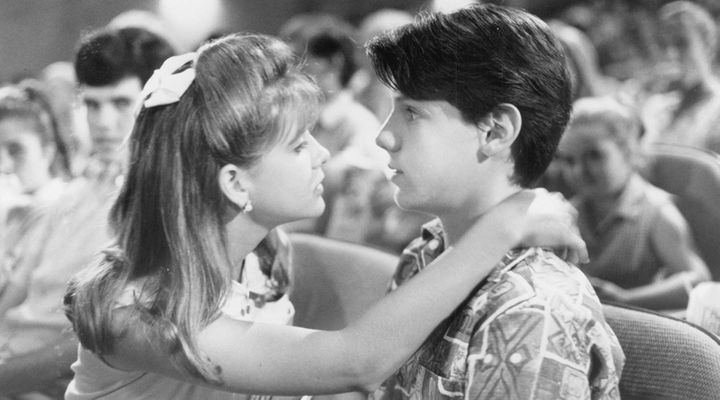 Now: Omri Katz
After his short time as an iconic child star, Omri Kratz disappeared off the radar entirely.
After his performance in Hocus Pocus, Kratz appeared in a handful of TV episodes. Other than that, we don't really know what he has been up to since. He is officially retired from acting and as far as we are aware, he currently lives in Israel. What he is up to these days is as much of a mystery to us as it is to you.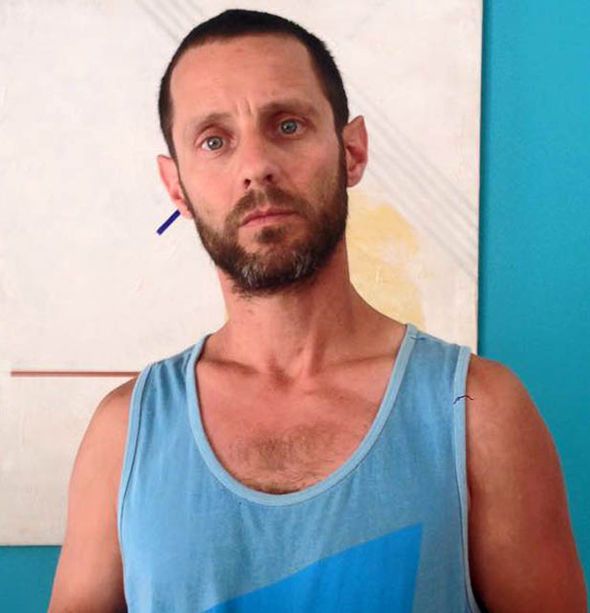 Then: Thomas Ian Nicholas
Thomas Ian Nicholas first appeared on our television screens in the late '90s and then more or less disappeared of the radar altogether.
In 1993, Nicholas was cast in Rookie of the Year but he gained the majority of his popularity in 1999 when he was cast in American Pie. He appeared in all four films of the franchise but other than, he has managed to maintain a relatively low profile since.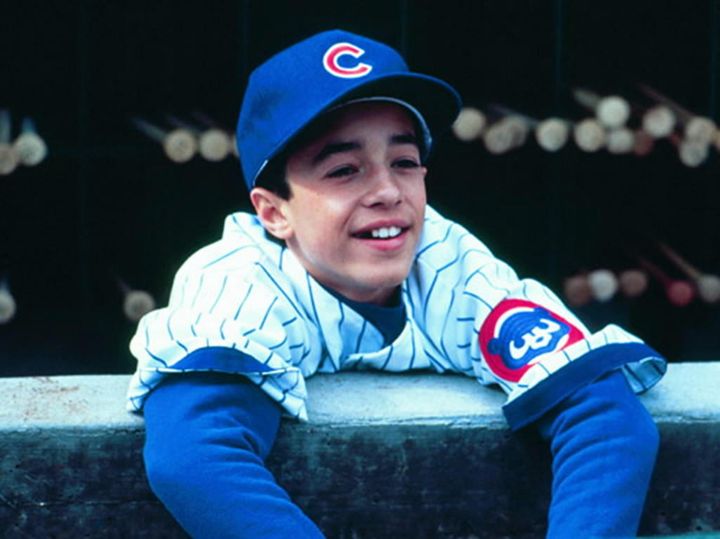 Now: Thomas Ian Nicholas
Thomas Ian Nicholas is now in his early '30s. He hasn't had much of a career in TV or cinema since his American Pie days and turned his hand to the world of music instead.
Nicholas dedicates most of his career to music production. As an artist, he has released multiple albums and has toured all over North America. In 2010, he briefly reprised his role as Kevin, pitching at a Cubs game to pay homage to his Rookie of the Year days.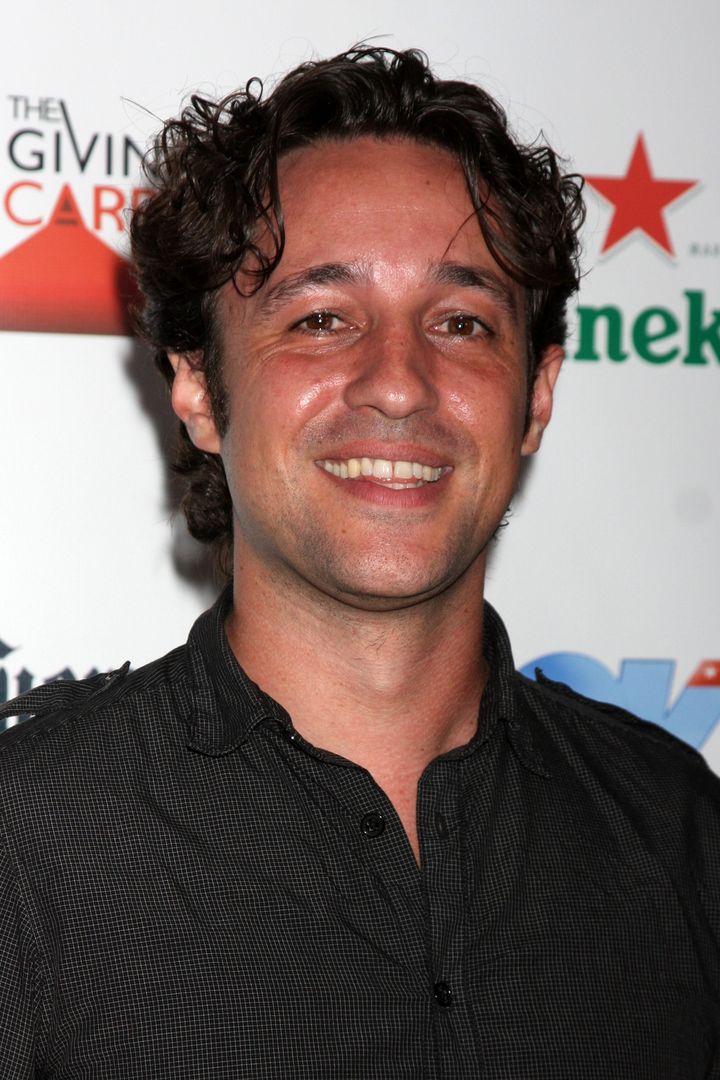 Then: Devin Ratray
Devin Ratray is the kid who played one of the most hated characters on Christmas television.
Ratray portrayed one of the most annoying big brother bullies in the Home Alone franchise. Named Buzz, Ratray's character pops up on our screens every December to taunt the fresh-faced Macaulay Culkin. Prior to his role as Buzz, Ratray had appeared in a handful or films since 1986. It is his iconic Home Alone role which most people remember him for though, even today!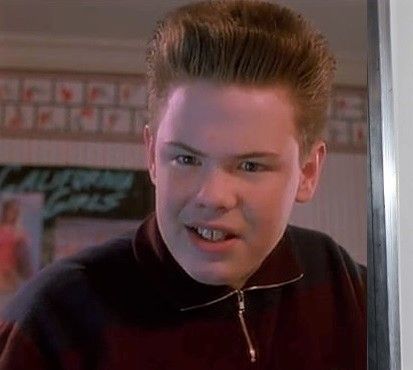 Now: Devin Ratray
Since his Home Alone days, Devin Ratray has continued his career in acting, although you probably will struggle to recognize him.
Devin took on a role in Side Effects and the sci-fi Surrogates starring Bruce Willis. He has also appeared on The Good Wife and Law & Order: Special Victims Unit. As you can see from the photo below, he looks completely different as a grown man than he did in his Home Alone annoying-older-brother days!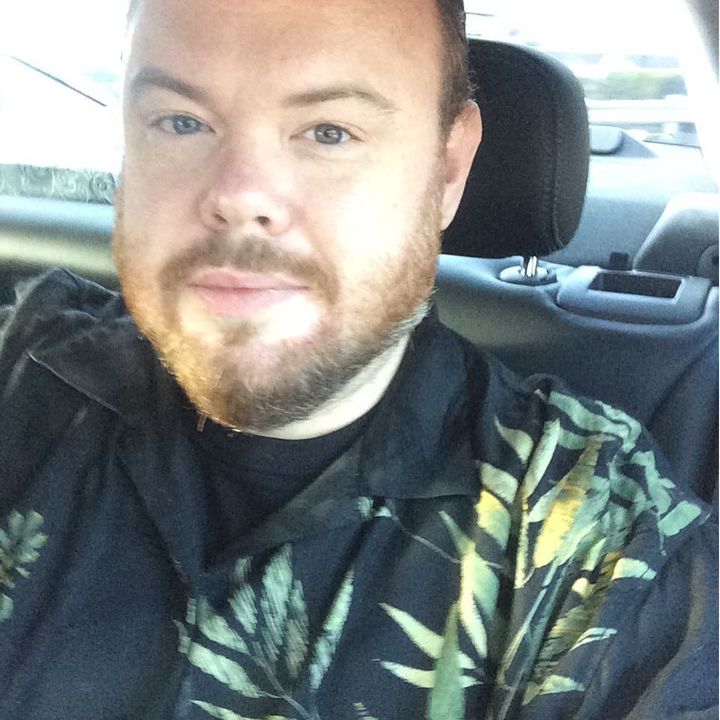 Then: Bradley Pierce
Bradley Pierce is the cute kid who starred alongside Robin Williams in the cinema classic, Jumanji.
If you're struggling to remember which one he was, perhaps the memory of him cheating and turning himself into a monkey will jog your memory. Pierce has also voiced animated characters including the precious character of Chip in Disney's Beauty and the Beast. As a child star, he also voiced the character of Tails in the original Sonic the Headgehog series.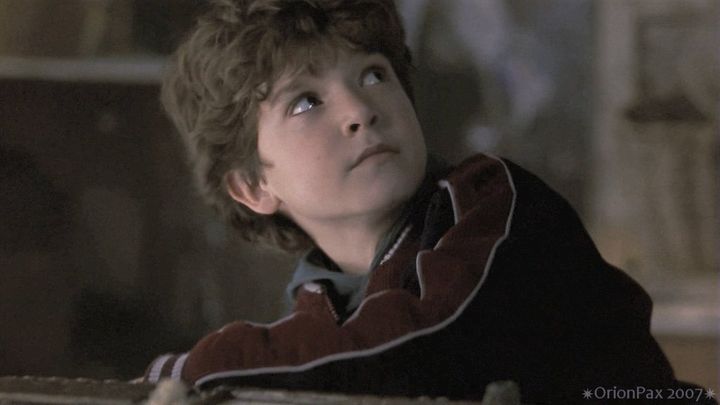 Now: Bradley Pierce
Bradley Pierce continued doing voiceovers for animated features into his early adult years. His credits include The Pink Panther and The Wild Thornburys among many other popular children shows.
Above all though, Pierce has dedicated his life to his children. He is a proud father and inspires his kids to be better people through all of the amazing charity work he has done over the years. Currently, he is mostly involved with a youth charity in San Diego.
Then: Freddie Highmore
Next, we have the cute as a button star of Charlie and the Chocolate Factory. The adorable young Freddie Highmore took on the leading role of Charlie Bucket in the wonderful remake of the classic Roald Dahl tale.
Highmore starred alongside Johnny Depp and won over the hearts of a new generation of Willie Wonka fans. Following the all-singing all-dancing feature, Highmore starred alongside Johnny Depp once more in the 2004 film Finding Neverland.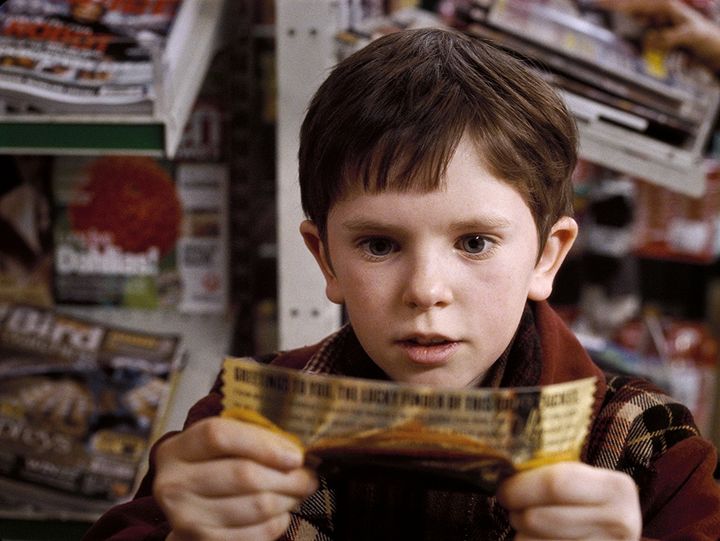 Now: Freddie Highmore
The young and adorable Freddie Highmore has now grown up to be a handsome young man. You may struggle to recognize the young child star now though, as he really does look different to his Charlie Bucket days.
These days, Highmore is starring as Norman Bates in the A&E drama-thriller show, Bates Motel. The show is a contemporary prequel to Psycho and Highmore plays the leading man of the show, Norman Bates. He also plays Dr. Shaun Murphy in The Good Doctor.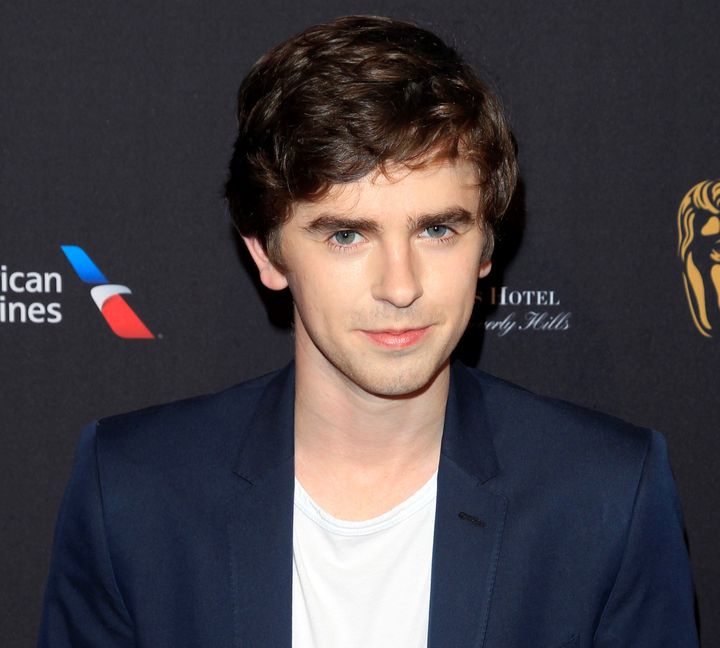 Then: Mara Wilson
The young Mara Wilson is arguably one of the most memorable faces on this list. She is the adorable child star who took on the iconic role of Matilda in the 1996 film adaptation of the Roald Dahl book.
Wilson starred alongside Danny DeVito as the precautious and kind-hearted book-lover. Thousands of children were inspired by her thirst for knowledge as the lovely Matilda over the years. Wilson also had a leading role alongside Robbin Williams in the classic Mrs. Doubtfire.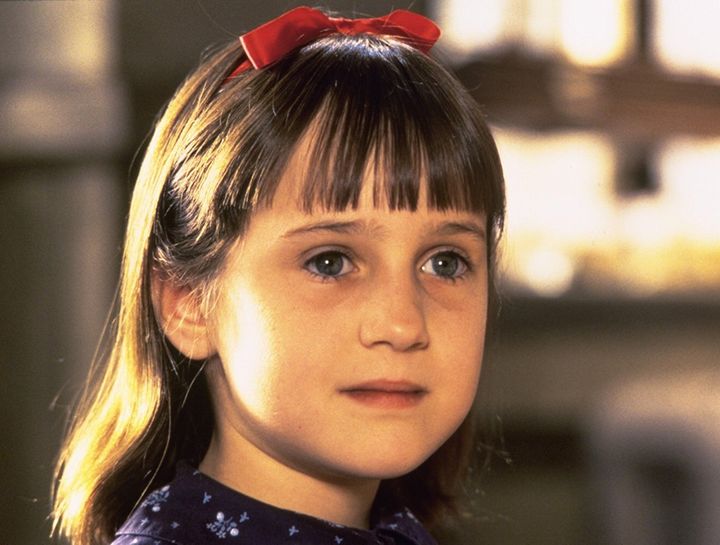 Now: Mara Wilson
For a while, it seemed like Mara Wilson had dropped off the face of the earth. Her acting career seemed short-lived but the star actually was focusing on her true calling - writing.
Wilson recently just published a book, which is essentially a series of essays titled Where Am I Now? In these essays, she clears up any questions regarding what on earth she has been up to since her child star days. She looks pretty different now but if you look closely, you can definitely see the little Matilda within this beautiful and talented young woman.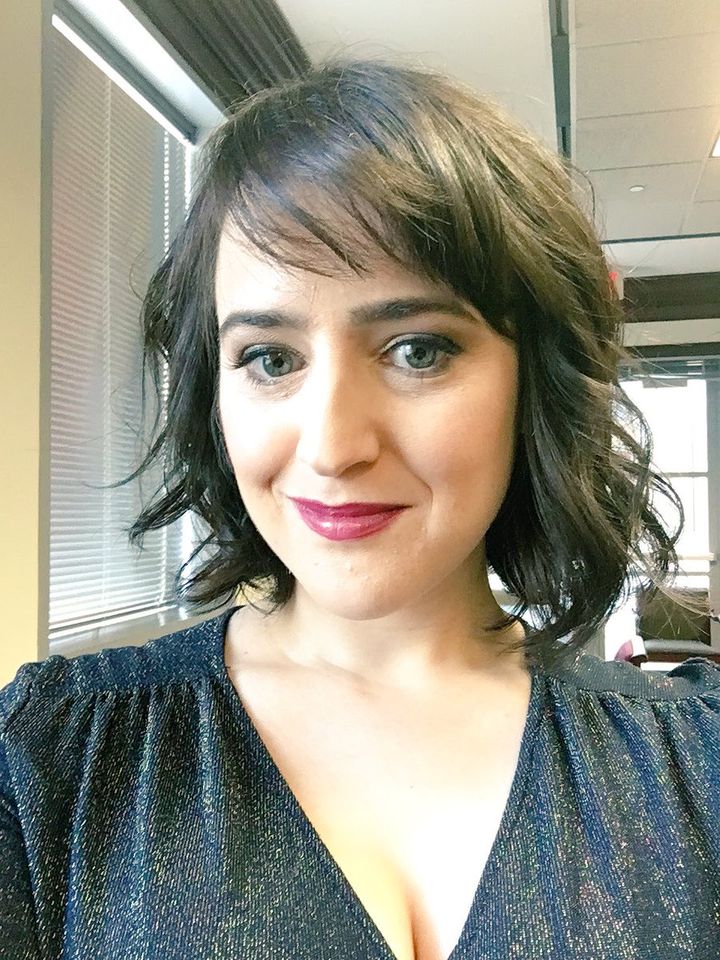 Then: Jonathan Ke Quan
Jonathan Ke Quan has a relatively short acting resume, but it is still a pretty impressive one. The child star appeared in two of the most iconic and uplifting movies of the 20th century.
First, Quan appeared as the young boy, Short Round, in Indiana Jones and The Temple of Doom alongside Harrison Ford. Later, he appeared as one of the kids in the iconic gang of The Goonies. In case you don't remember him, Quan played the role of Data.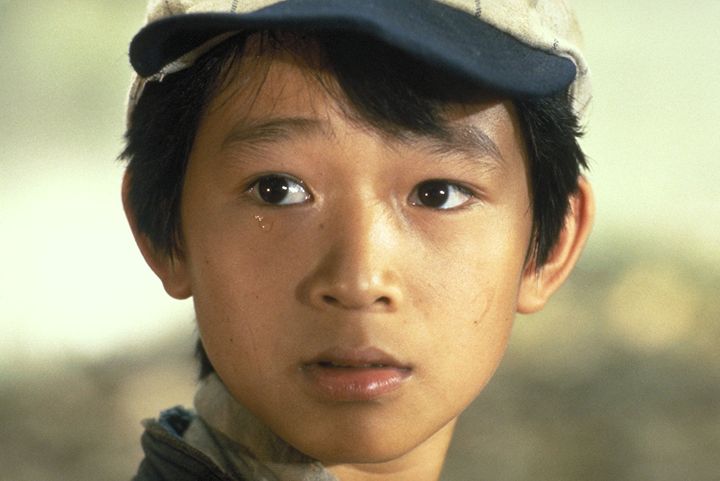 Now: Jonathan Ke Quan
Jonathan Ke Quan had a relatively short career as an actor. He may not be appearing on our screens as the star, but he still has an important role in the film industry.
After training in taekwondo for his role in Indiana Jones, Quan discovered a love for stunts. He is now a stunt coordinator and helps actors bring the action to life on screen. He worked as a stunt choreographer for X-Men and The-One as the assistant of renowned Hong Kong fight choreographer Corey Yuen.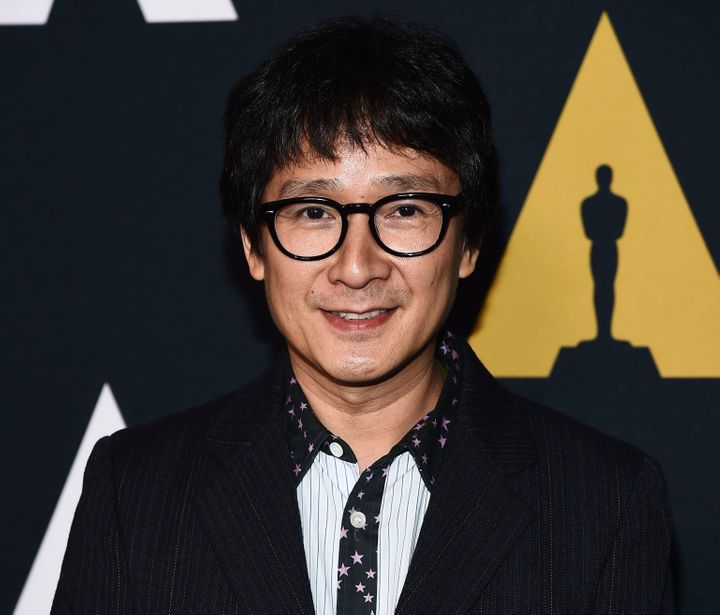 Then: Thomas Brodie-Sangster
Thomas Brodie-Sangster had a few roles as a child star but most notably played the impossibly cute kid in Love Actually.
He was just twelve years old when he took on the role of Sam, a primary school kid crushing on his classmate, Joanna. Fans well up every time they watch little Sam chase after the "love of his life" in the final moments of the movie. Brodie-Sangster also appeared in Nanny McPhee and the TV series Feather Boy.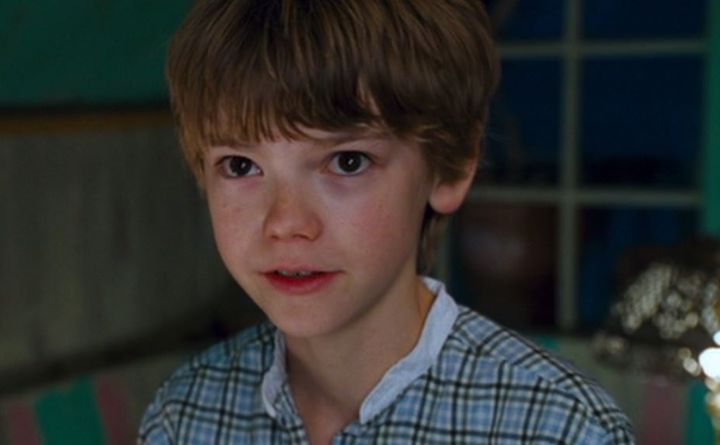 Now: Thomas Brodie-Sangster
As a child star, Thomas Brodie-Sangster gained a lot of popularity in the UK among British filmmakers. This led to him being cast in Season 3 of Game of Thrones.
Brodie-Sangster took on the role of Jorjen Reed, who approaches Brandon Stark and helps him realize his destiny. Following his fantastic performances, he was given a cameo in the 2015 film Star Wars: The Force Awakens. At 28-years-old, we are expecting more in the future from the talented young actor.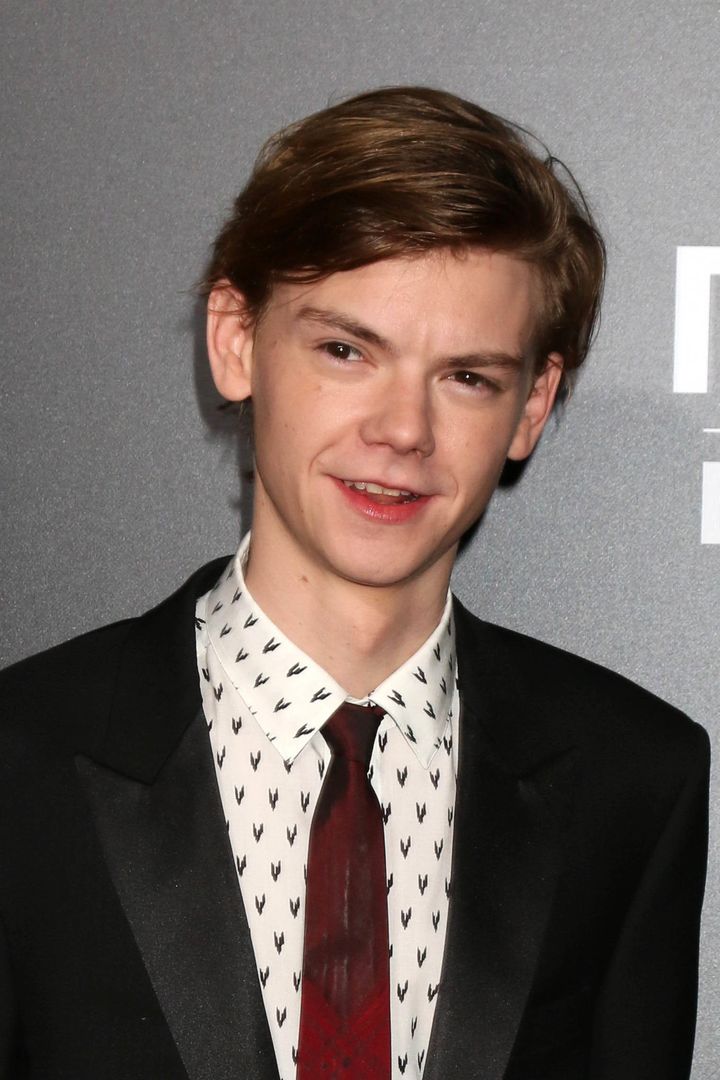 Then: Ross Bagley
Ross Bagley was a big hit with audiences in the character of Buckwheat in The Little Rascals. He was known for his signature catchphrase "Oooooootay" and his pickle eating antics.
Bagley returned for a while as Will Smith's little cousin Nicholas Andrew Michael Shawn Nathan Wanyá Banks on The Fresh Prince of Bel Air. His cute little face and incredibly cheeky charm had no trouble winning over the hearts of audiences in both of these iconic roles.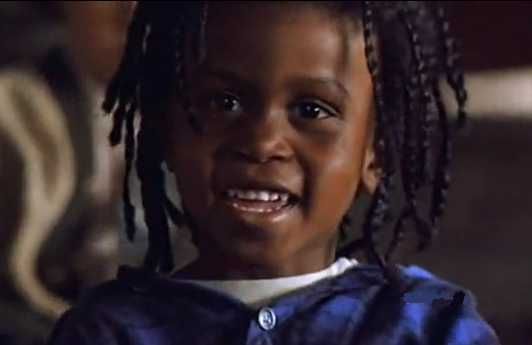 Now: Ross Bagley
At the moment, Ross Bagley is staying out of the limelight. He has appeared in a couple of credits since his role as Nicky in the Fresh Prince of Bel-Air but otherwise, we haven't really heard from him.
The former actor/comedian still has a cheeky charm about him, although he looks a lot more grown up than he did in his Little Rascal days. We look forward to his TV comeback if it ever does come around. Here's hoping!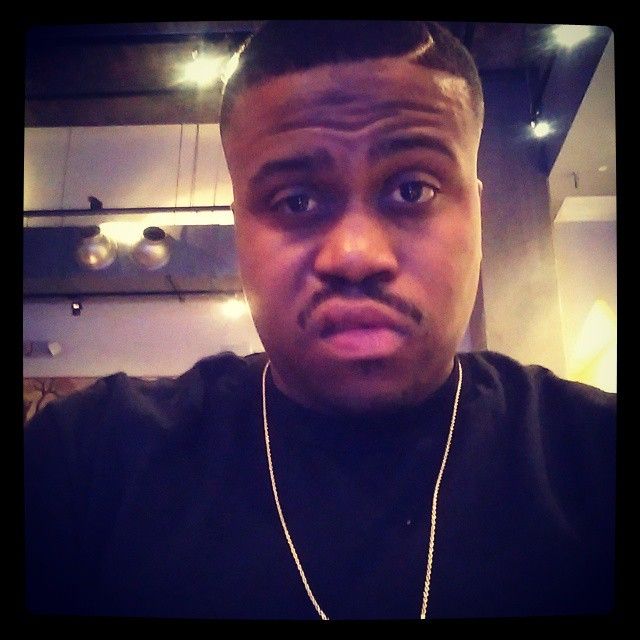 Then: Josh Saviano
Josh Saviano is the wonderful child actor who played the cute and quirky Paul Joshua Pfeiffer in the comedy-drama TV series The Wonder Years.
Saviano starred as Kevin Arnold's best friend and although Saviano gave up acting shortly after his iconic role as Paul, people still remember him as the quirky best friend today. Saviano also had a role as Kid Belz in the movie The Wrong Guys (1988) and as Max Plotkin in the TV movie Camp Cucamonga (1990).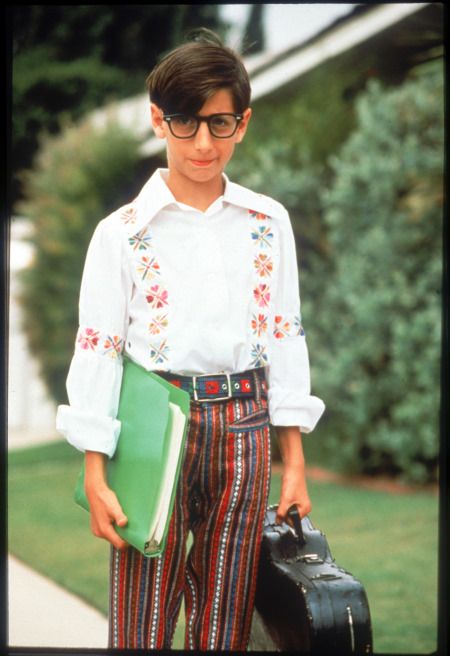 Now: Josh Saviano
Saviano's role as Max Plotkin in Camp Cucamonga was his last acting credit. The former child star gave up acting in pursuit of higher education.
Saviano majored in Political Science at Yale University, graduating in 1998. He worked for a while as a paralegal for an NYC law firm and is now an established lawyer. Saviano left the law firm Morrison Cohen in 2015 to found two start-up endeavors: JDS Legal and Act 3 Advisors.
Although Saviano is an established lawyer, there are rumors that he is in fact the kid who grew up to be Marylin Manson. Now there's a whacky thought!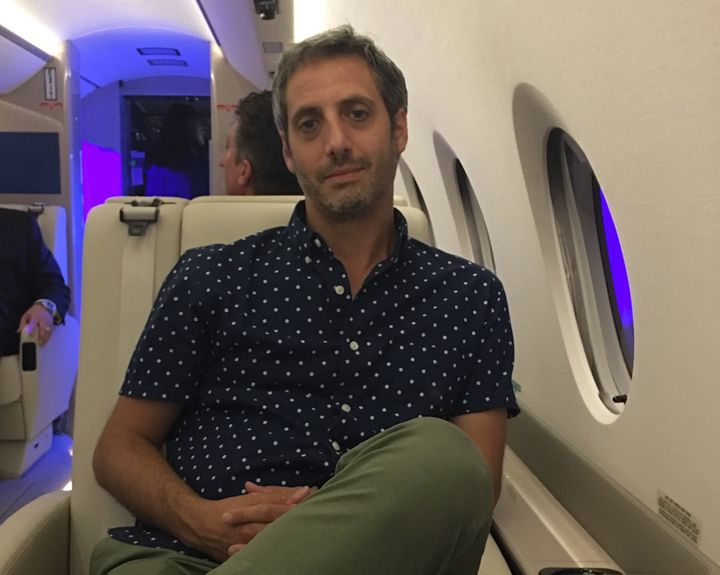 Then: Peter Billingsley
Peter Billingsley, also known as Peter Michaelsen, is a successful actor turned director. Although he has had a prosperous career in the film industry, there is one role in particular that he is especially known for…
In 1983, the young Billingsley starred as Ralphie in the iconic movie A Christmas Story. After starring in a handful of television commercials as a kid, this was the role which turned him into a beloved child star. Even now, he reappears on our screens ever year in December.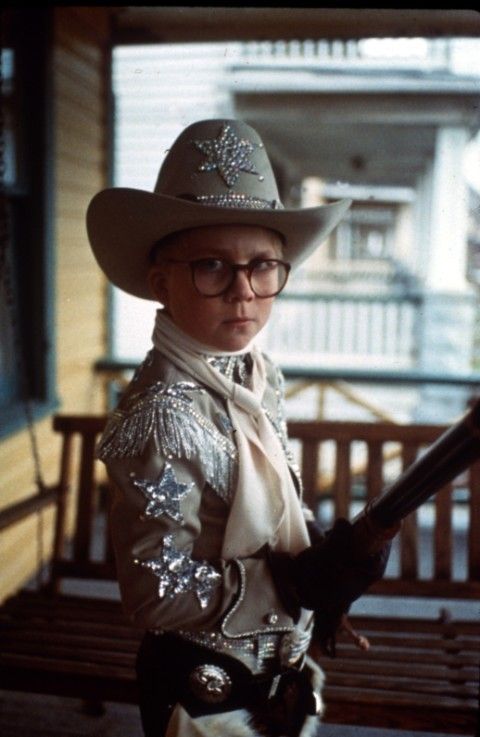 Now: Peter Billingsley
Nowadays, Peter Billingsley spends more of his time off-screen that than on-screen. He works primarily behind the scenes as a film producer.
Billingsley's behind-the-scenes career includes work on Elf, The X Show, Zathura, and Animal Rescue Kids. He was also nominated for an Emmy Award as co-executive producer for the show Dinner for Five.
Recently, the actor turned producer appeared as William Ginter Riva in the Marvel movie Spider-Man: Far From Home. This was his first cinematic role in three years.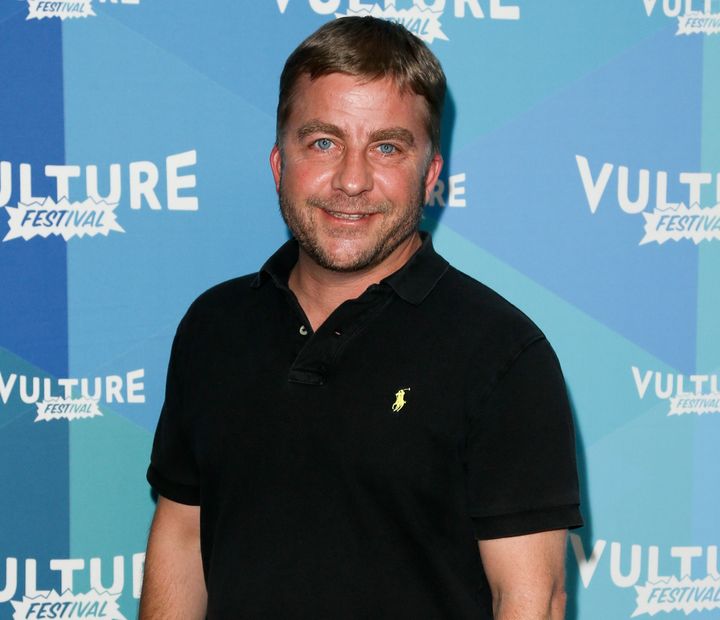 Then: Angus T. Jones
Angus T. Jones was born in 1983 and is best known for his role as the charmingly funny Jake Harper in the hit TV sit-com, Two and a Half Men.
Jones won two Young Artist Awards for his performance as Jake, in addition to a TV Land Award. Angus performed the role for a decade and appeared in 226 episodes in total. Although his character left the show during season 10, he returned as a guest in season 12.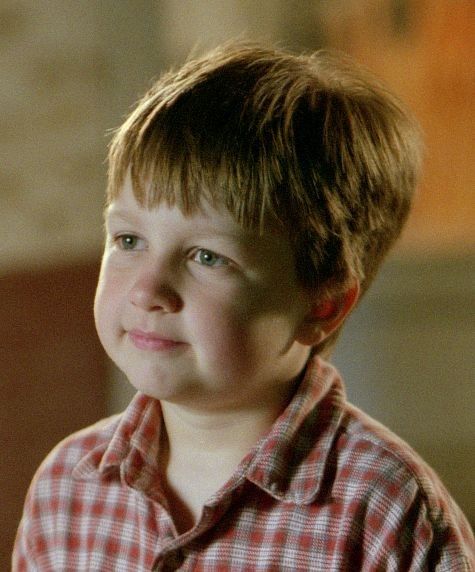 Now: Angus T. Jones
In 2010, Angus T. Jones became the highest paid child star in television. At the age of 17, he was being paid US$7.8 million for two seasons, amounting to US$300,000 for each of the 26 episodes.
Since his Two and a Half Men days, Angus T. Jones hasn't really done much acting. He was last known to be working for the multimedia and event production company, Tonite, which was founded by Diddy's son Justin. He has also done some notable charity work in his time.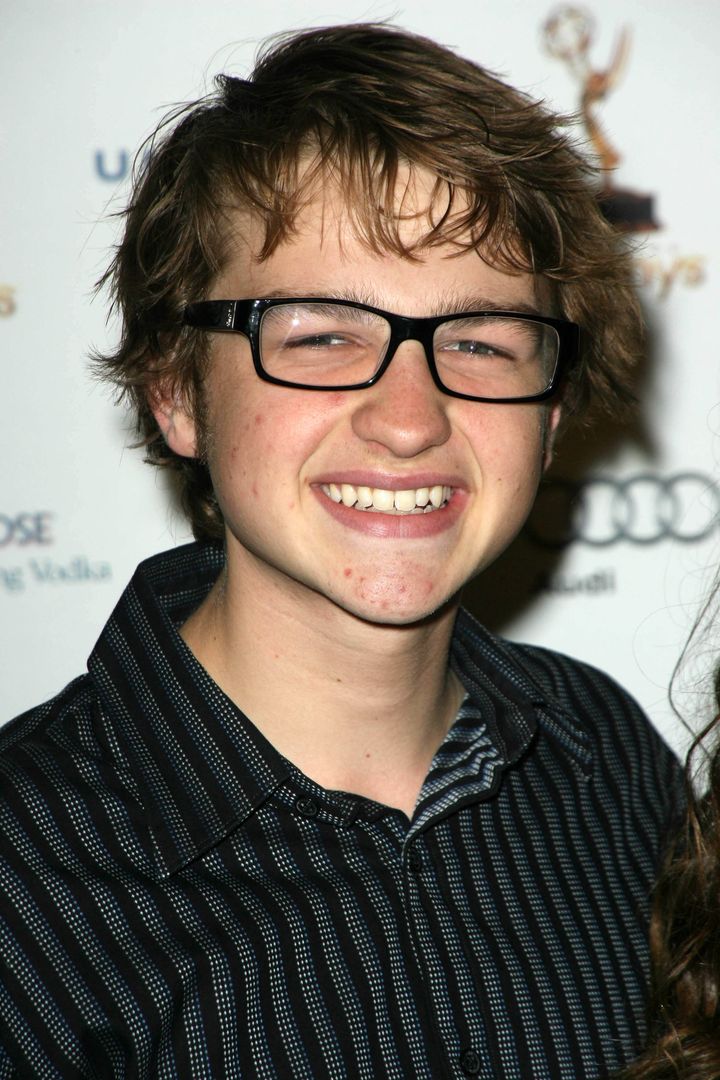 Then: Shia LaBeouf
Shia LaBeouf is another talented actor who is largely remembered as a child star who later went off the rails.
LaBeouf starred in the film adaptation of Holes by Louis Sachar, and his performance very much put him on the radar. He also starred in the popular Disney Channel TV series, Even Stevens back in the early 2000s. The show revolved around the teen and his struggled to find his place in school and find new ways to annoy his older sister, Ren.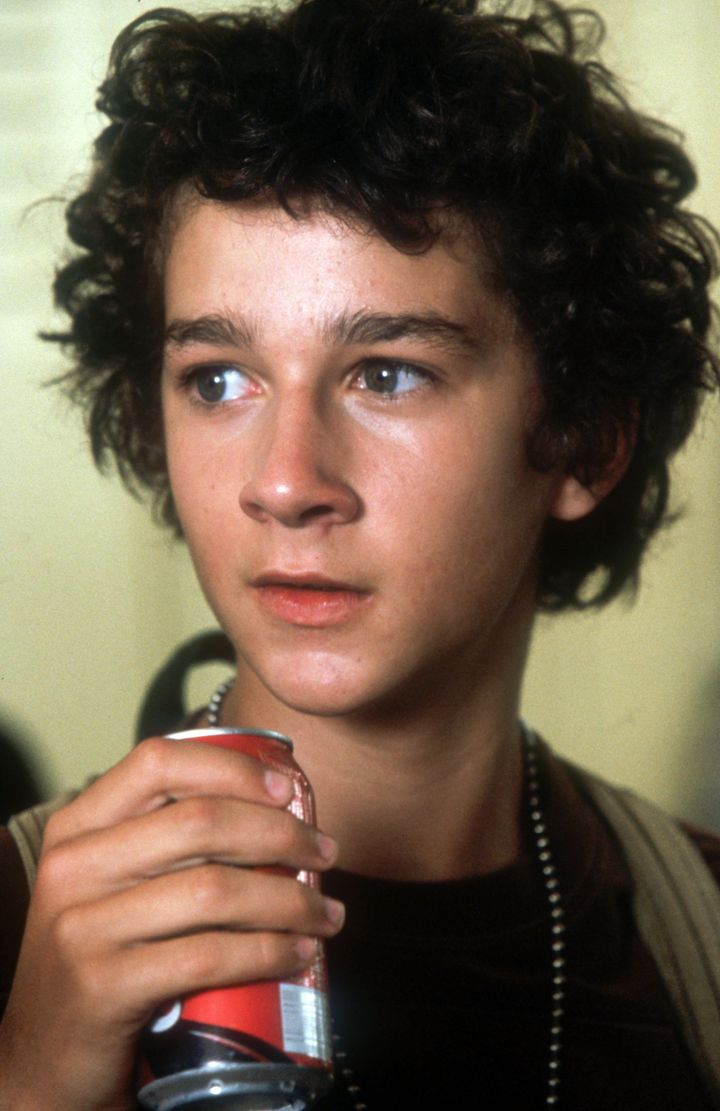 Now: Shia LaBeouf
Since his Disney Channel days, Shia LaBeouf has appeared in countless titles. One of his most major roles was in the Transformers franchise, in which he starred alongside the gorgeous Megan Fox.
In 2014, LaBeouf showed up to the Berlin Film Festival with a brown paper bag over his head with the words "I am not famous anymore." LaBeouf has pulled several stunts like this which has resulted in him becoming exceptionally meme worthy. Later this year, his biopic "Honey Boy" will be released in cinemas worldwide.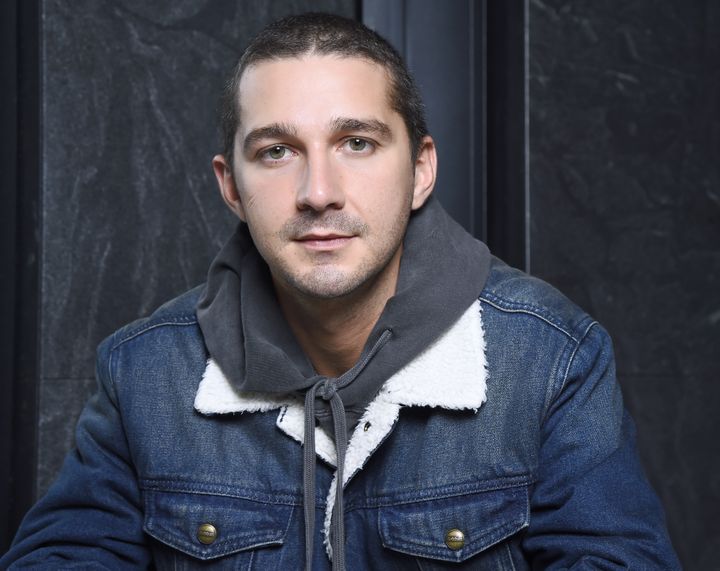 Then: Samm Levine
The American actor Samm Levine established himself as a star on the short-lived but extremely popular NBC show, Freaks and Geeks. He took on the role of the Jewish child of a dentist.
Prior to his time on Freaks and Geeks, Levine had already appeared on Wet Hot American Summer and had an early role alongside Brad Pitt in the 2009 critically acclaimed film, Inglorious Bastards. In 2001, he appeared as Bruce in the parody rom-com Not Another Teen Movie.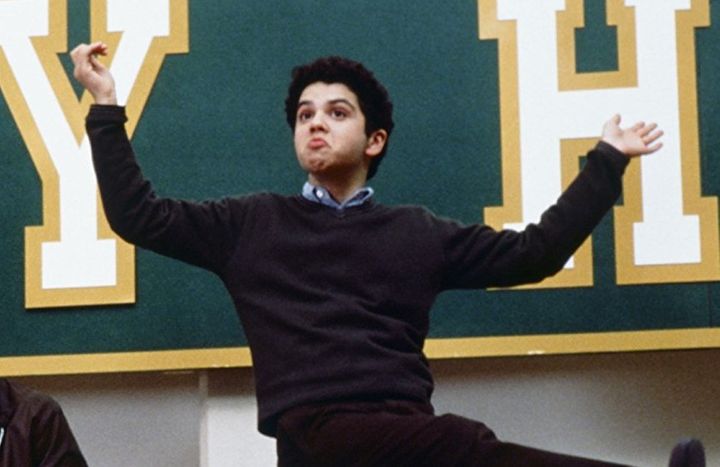 Now: Samm Levine
Since his Freaks and Geeks days, Samm Levine has had minor roles in many TV shows and movies. His credits include brief cameos in an episode of Lost, My Name is Early and Modern Family.
Recently, Levine appeared in the Netflix reboot, Wet Hot American Summer: Ten Years Later. The limited series is based on the 2001 cult film Wet Hot American Summer: First Day of Camp, on which Levine first appeared. Levine also hosts the Kevin Pollak's Chat Show.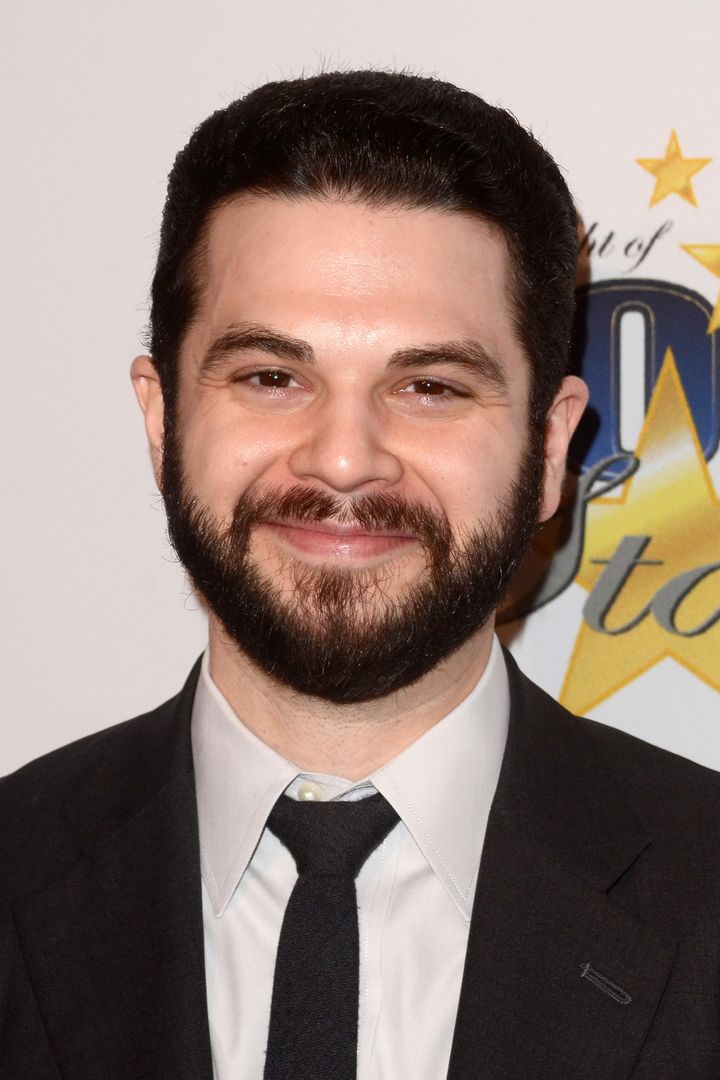 Then: Haley Joel Osment
If you recognize Haley Joel Osment, we'd bet on you knowing him from the legendary horror film The Sixth Sense. Even if you have never seen the movie, it's hard to get by without encountering the famous quote from his character, Cole Sear: "I see dead people."
Osment was only 12 years old when he was nominated for an Oscar for his role in The Sixth Sense. The nomination was fully deserved based on his chilling and compelling performance.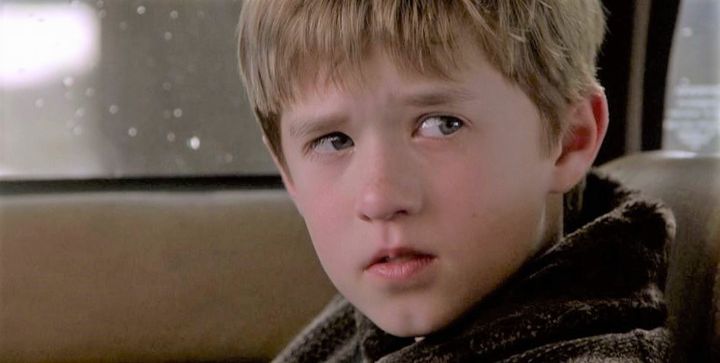 Now: Haley Joel Osment
Following his iconic performance in The Sixth Sense, Haley Joel Osment took a break from the spotlight to pursue his education.
Osment attended NYU's Tisch School of The Arts and got back into acting shortly after. His most recent role was as Jerry Thompson in the Ted Bundy biopic Extremely Wicked, Shockingly Evil and Vile. He also has several TV credits under his belt, including Alpha House and Drunk History. Additionally, he voices Sora in the Kingdom Hearts videogame franchise.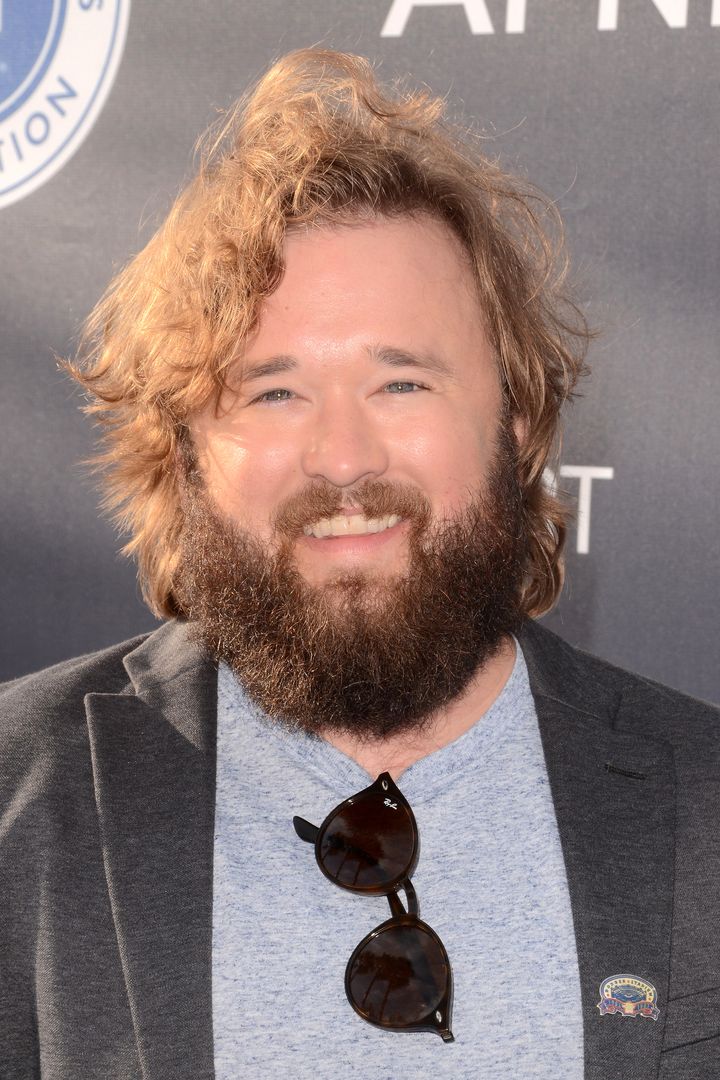 Then: Travis Tedford
Travis Tedford is the child star that played Spanky, the true leader of The Little Rascals. His character was best buddies with Alfalfa and he was also the president of the "He-Man Woman Hater's Club."
The film was a big hit and Tedford took on several roles following the movie's release. He appeared in films including The Thirteenth Floor (1999), and the remake of Freaky Friday (2003. Eventually, however, he gave up acting and became a marketing specialist for the Texas Trust Credit Union.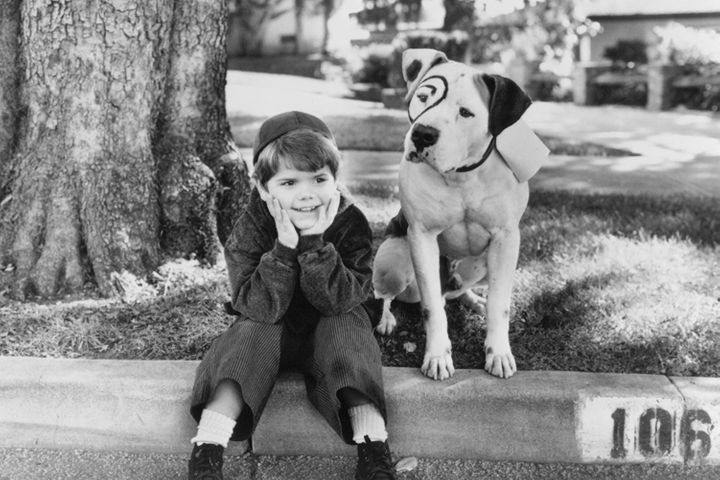 Now: Travis Tedford
Travis Tedford graduated from Athens High School in 2006 and from Trinity Valley Community College in 2008 with an Associate's degree in Liberal Arts. He currently resides in Garland, Texas and is a marketing specialist.
In a public interview hosted by Reddit, Treford admitted that he once resented being known as Spanky, as it made it hard for him to get new roles. Now though, he embraces this part of his life and is grateful for the opportunities it gave him.
Then: David Faustino
David Faustino has been an actor since he was just five years old. He is most well-known for his role as the mullet-rocking horn-dog Bud Bundy in the quirky Fox sitcom, Married… with Children.
Faustino appeared in 259 episodes as Bud in Married… with Children which lasted for a whole decade. By the time the show was over, Faustino was a young adult and an established actor. Following the role though, he mostly appeared in B-movies and small TV roles.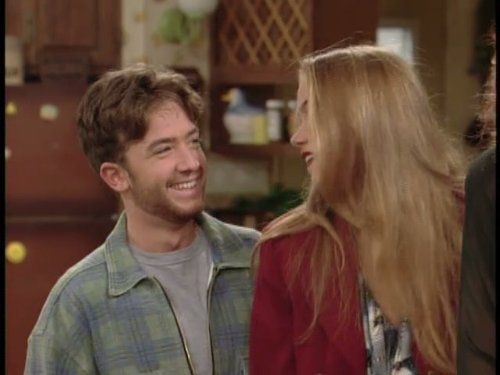 Now: David Faustino
David Faustino has a lot of acting credits on his belt, but he has not had any majorly significant roles since his Bud Bundy days.
Recently, Faustino appeared in the web series Star-Ving. He played an exaggerated version of himself and the performance got good reviews, putting him back on the radar. Talks of a Married… with Children reboot have been happening but the project has been put on hold. Additionally, Faustino co-owns a nightclub and a restaurant in LA. He has also released an electronica album.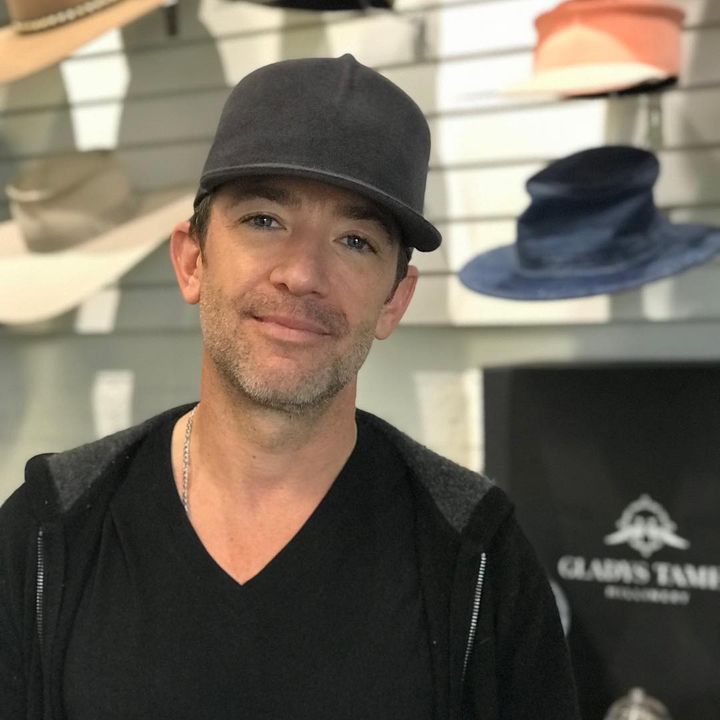 Then: Susan Olsen
Susan Olsen is the adorable child star who played the youngest Brady kid, Cindy, in the charming cult classic, The Brady Bunch.
The show is arguably one of the most classic shows of all time and at the time, Olsen's face was one of the most recognizable faces in the country. Olsen didn't really pursue her career in acting but she has kept herself very busy since her Brady Bunch days. She launched a successful career in graphic design and marketing, and has taken on multiple projects over the years.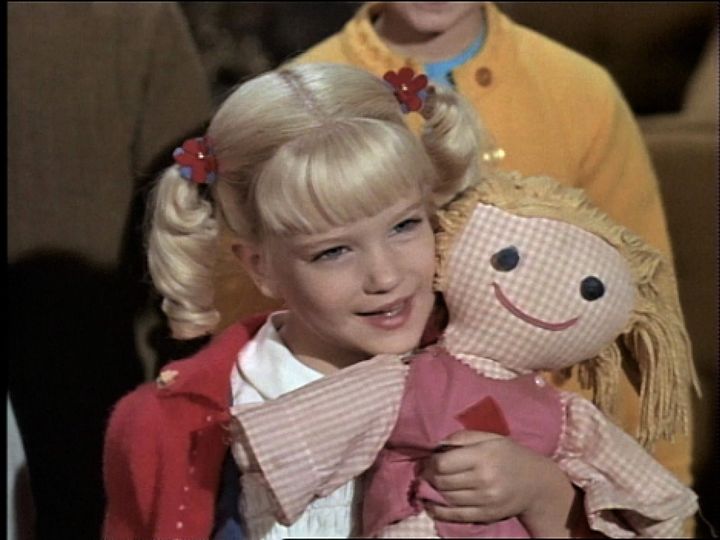 Now: Susan Olsen
In 2009, Olsen released the coffee table book Love to Love You Bradys: The Bizarre Story of The Brady Bunch Variety Hour which celebrates her time on the show.
The former child star has also had a successful art career and once created an art collection to raise money for animals in rescue organizations. Recently, Olsen launched her own radio show, "Two Chicks Talkin' Politics" on LA Talk Radio. Unfortunately, she was fired from the gig after being accused of homophobia. Susan Olsen has been off the radar ever since.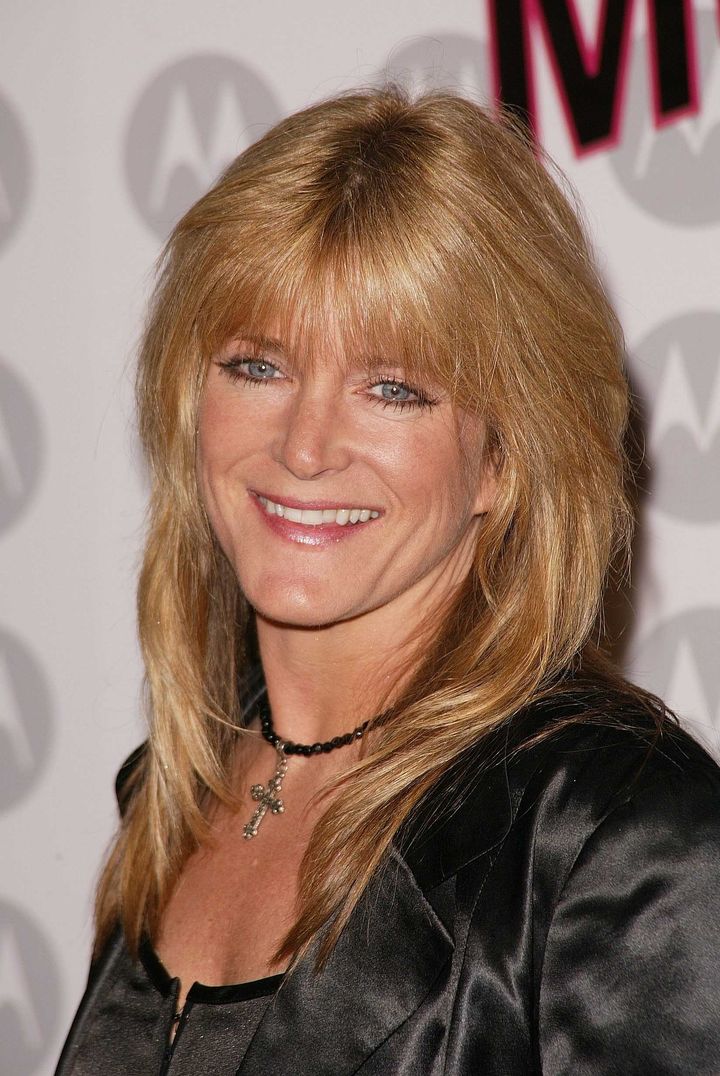 Then: Lisa Loring
The adorable Lisa Loring is best known for her iconic role in the hit Halloween film, The Addams Family.
Lisa Loring took on the wonderful role of Wednesday Addams. Wednesday Addams is adorable yet also completely and utterly terrifying. The character is a superb one but it's hard to imagine anyone more perfect for the role of Loring, who hit the balance between cute and creepy in the best possible way. Wednesday is still a popular Halloween costume choice for kids even decades later.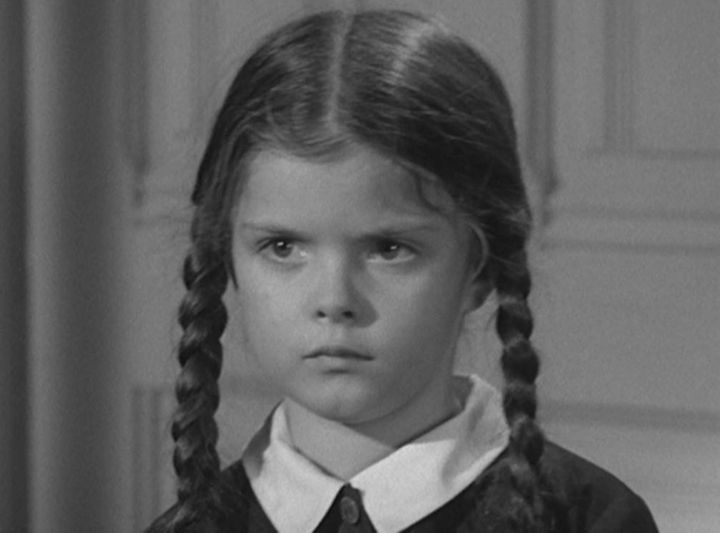 Now: Lisa Loring
In 1973, Lisa Loring married her childhood sweetheart, Farrell Foumberg and became a mother to her daughter at the age of 16. During this time, Loring appeared in a couple of TV soap operas but her acting career never really continued after her time as everyone's favorite member of The Addam's Family.
Unfortunately, growing up as a child star negatively affected Loring's mental health and she spent years struggling with alcoholism. Now, she has turned her life around and is working in Public Relations in the hotel industry.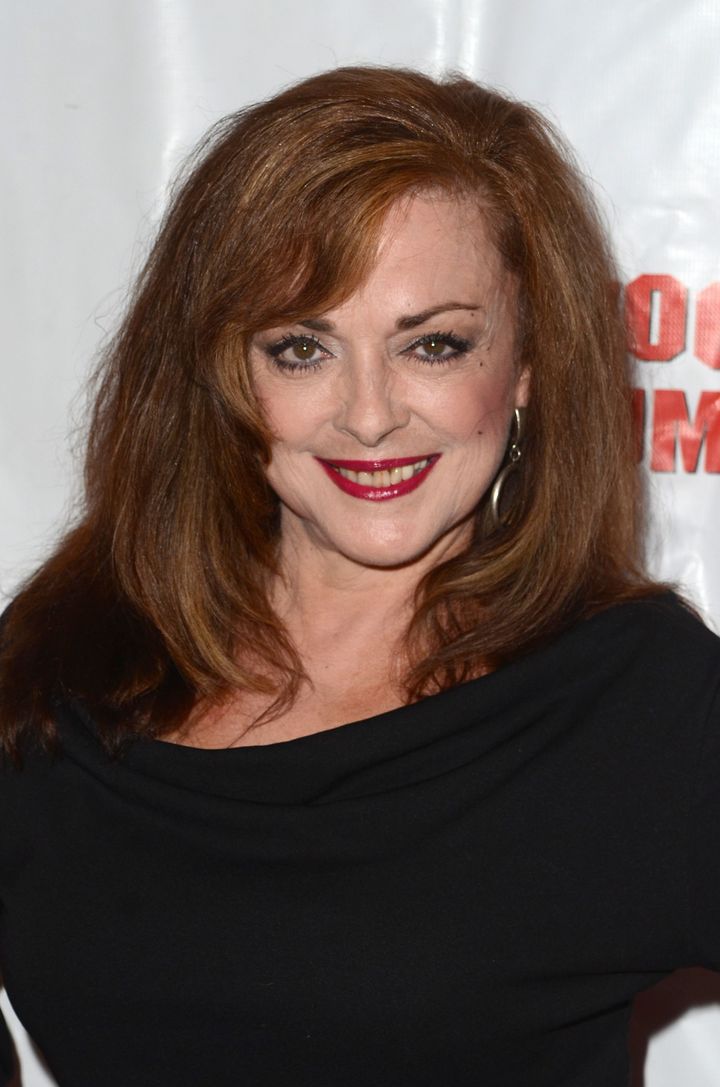 Then: Danica McKellar
Danica McKellar took on the role of the complicated yet sweet girlfriend of Kevin Arnold, Winnie Cooper, on the TV series The Wonder Years.
McKellar landed the role in her teens and was Arnold's main love interest. She won over the hearts of audiences with her charming personality. McKellar's first kiss was actually with actor Fred Savage on the show. She later recalled: "My first kiss was a pretty nerve-wracking experience! But we never kissed off screen, and pretty quickly our feelings turned into brother/sister, and stayed that way."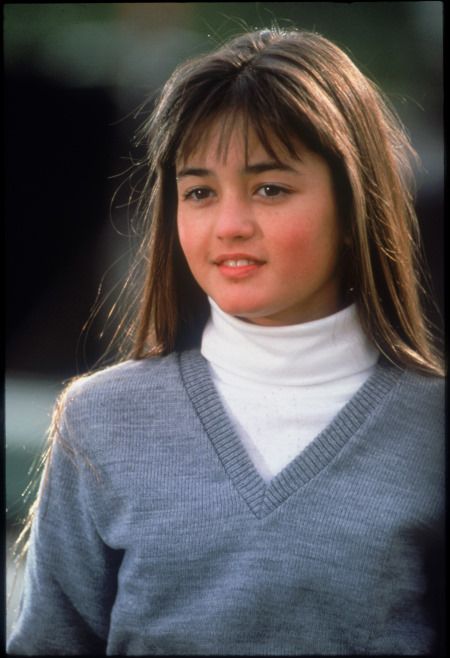 Now: Danica McKellar
Danica McKellar has said that she found it "difficult" to move from being a child actress to an adult actress. She has had a hanגful of small roles since her time on The Wonder Years and recently appeared on Dancing with the Stars.
More impressively though, McKellar is an accomplished mathematician and has published a collection of study books targeting teenagers interested in the subject. Her first successful title was Math Doesn't Suck: How to Survive Middle School Math without Losing Your Mind or Breaking a Nail. It was a New York Times bestseller.
Then: Michael J. Fox
Michael J. Fox is the actor who took on the iconic role of Marty McFly in the cult classic, Back to the Future.
As well as being a time traveler, Marty McFly may be the only kid to ever get away with wearing an orange down vest and still looking like a total badass. When the teen actor took on the role in 1985, he was already a rising star with a handful of acting credits under his belt.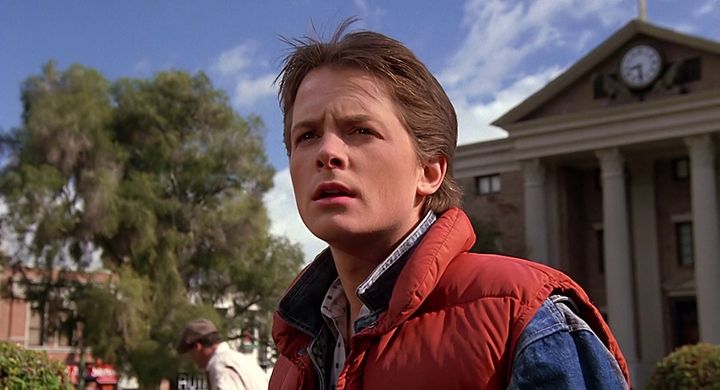 Now: Michael J. Fox
After Back to the Future, Fox became one of the most popular teen actors of his time. He continued to act in many movies until his last major film role in The Frighteners (1996).
Two years after the release of The Frighteners, Fox admitted to the public that he had been diagnosed with Parkinson's disease. This resulted in him retiring from acting by 2000 and instead dedicating his life to spreading awareness and advocating research towards finding a cure.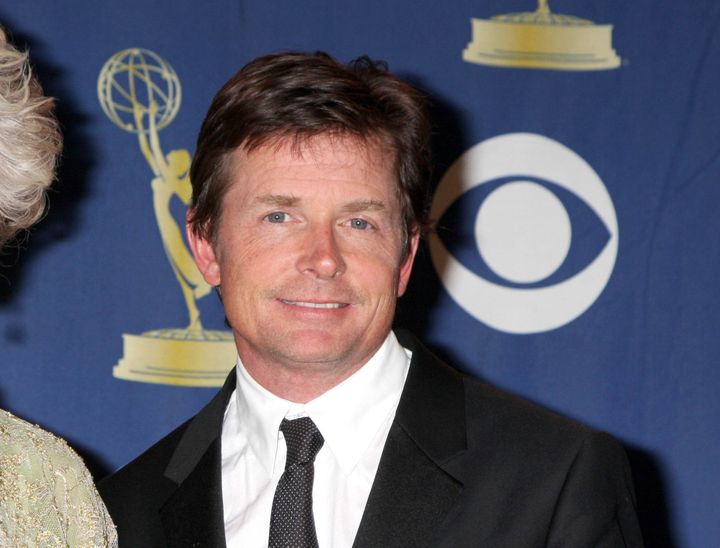 Then: Dustin Diamond
Dustin Diamond got into acting as a child. After playing the odd minor role here and there, Diamond was cast in the popular TV series, Saved by the Bell.
Diamond took on the role of the lovable nerd, Samuel "Screech" Powers on the show. He played the character for over a decade and continued the series into college. As an audience, we watched Diamond grow up before our very eyes and saw his character continue his misadventures through high school and into his young adult life.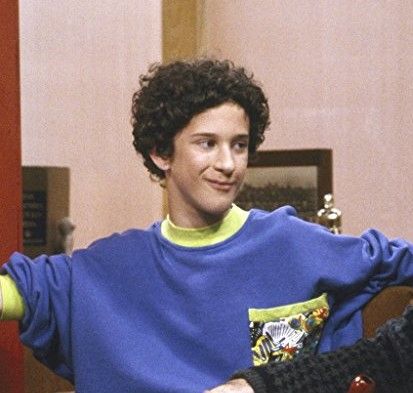 Then: Dustin Diamond
Unfortunately, the promising child star made a few bad choices in his adult life which led to him spending some time on the inside.
In 2014, Diamond was arrested after getting into a bar fight and when something similar happened again the following year, he was sentenced to four months in prison. Unfortunately, he violated his probation and was arrested again in May 2016. In a recent interview with George Lopez, Diamond announced that those days are behind him. He is currently in a metal band and it may just be that we have not seen the last of the former child star.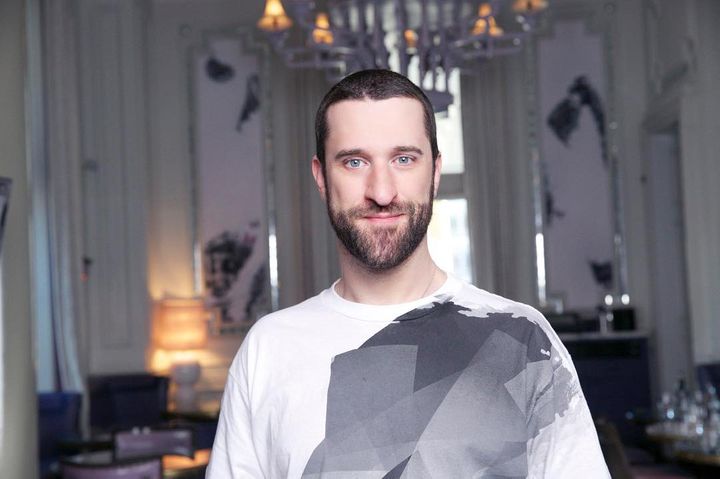 Then: Neil Patrick Harris
Long before the days of How I Met Your Mother, Neil Patrick Harris was a child star.
He made his on-screen debut in 1989 as a teen genius on Doogie Howser, M.D. Harris' character juggled medicine while also dealing with all of the typical struggles of going through puberty. Although he played the titular character on the show, many people forget that he actually had an acting career long before the days where he played the legend -- wait for it --- ary Barney Stinston.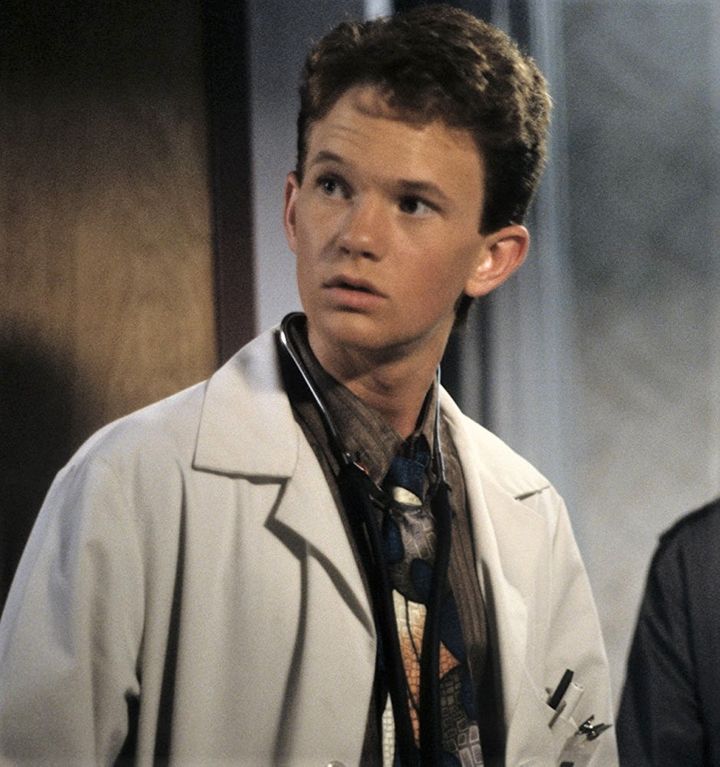 Now: Neil Patrick Harris
Neil Patrick Harris played Barney Stinson between 2005 and 2014, appearing in 206 episodes of the comedy series How I Met Your Mother.
Additionally, Harris has had roles in American Horror Story: Freak Show, Glee and the critically acclaimed film, Gone Girl. He has also landed his voice to animated features, including The Smurfs 2 and Cloudy with a Chance of Meatballs 2. Harris also has a passion for magic, theatre and has contributed to many charities and organizations as a known philanthropist.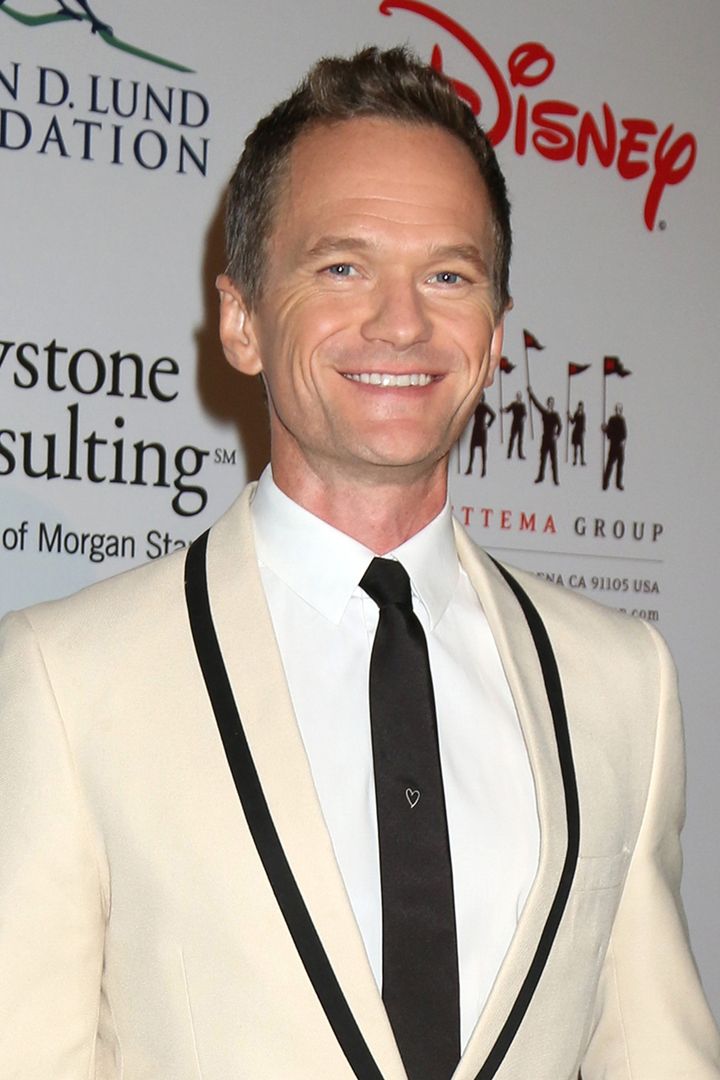 Then: Carrie Henn
Caroline Marie "Carrie" Henn only has one acting credit to her name, but it is a significant one. She was cast as the kid who never smiled, Newt, in 1986's Aliens.
Henn was set to appear in the fan film Aliens: Identity, although it eventually got cancelled. Her brother, Christopher Henn, also appeared in the Aliens movie. Interestingly, Henn's performance in Aliens actually won her a Saturn Award for Best Performance by a Younger Actor. This did not inspire her to continue acting.
Now: Carrie Henn
In terms of her acting career, Carrie Hen only ever appeared in Aliens. The retired actress moved to Los Angeles as a child after her father was transferred to an Air Force base nearby.
Henn opted to pursue her education rather than a career in acting. She went onto become a teacher. In 2014, she was due to reunite with Aliens co-star Ricco Ross in the Alien fan film Alien: Identity. The project eventually evolved into something entirely different and Henn continues to work as a teacher.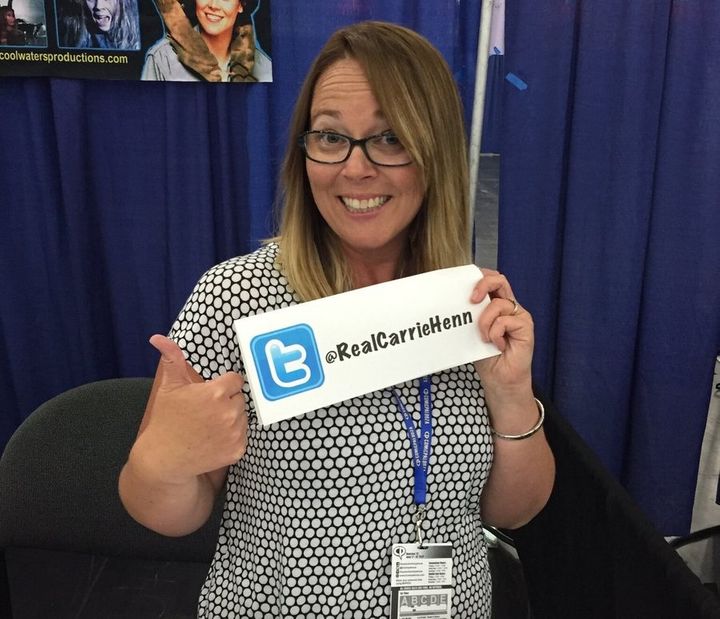 Then: Jerry Mathers
Jerry Mathers, real name "Gerald Patrick Matthers" is the former child star who took on the role of Theodore "Beaver" Cleaver in the iconic TV sitcom Leave It to Beaver.
Mathers was an adorable child and played the younger son of a suburban couple, June and Ward Cleaver. Mathers was perfectly cast for the role and recalls that he got the role of Beaver Cleaver after telling the show's producers he would rather be at his Cub Scout meeting than be auditioning for the part.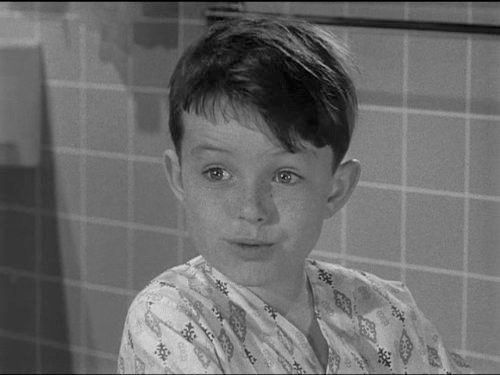 Now: Jerry Mathers
Leave It to Beaver was a huge international success and the 234 episodes of the series were shown in over 40 languages in 80 countries.
"I can go anywhere in the world, and people know me," Mathers once said. "In Japan the show's called 'The Happy Boy and His Family.' So I'll be walking through the airport in Japan, and people will come up and say, 'Hi, Happy Boy!"
Mathers has had several acting credits since and in 1983, he reprised his role in the television reunion film Still the Beaver, which featured the majority of the original cast. Now, the former adorable child star is seventy one years old!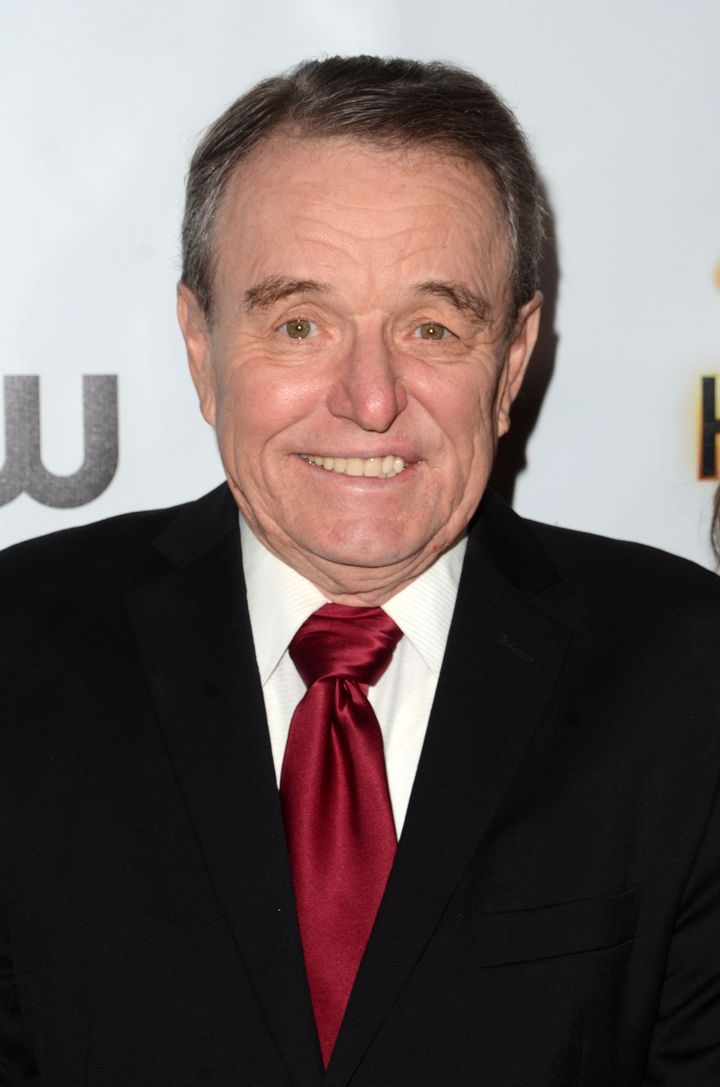 Then: Christina Ricci
Christina Ricci is the other Wednesday Addams. The gig was her breakout role and she appeared in The Addams Family (1991) and its sequel.
Ricci was only eight-years-old when she was discovered by a local theater critic who saw her performance in a school production of The Twelve Days of Christmas. Her big screen debut was in 1990 when she appeared in the feature film Mermaids. It was her performance as the iconic character of Wednesday which really put her on the map though.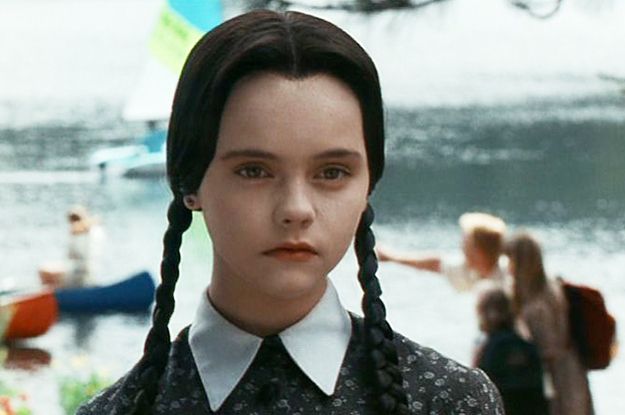 Now: Christina Ricci
Christina Ricci went on to have a successful career in acting. Following her performance as the creepy yet adorable Wednesday Addams, she took on the lead role in the 1995 live adaptation of Casper.
Ricci also appeared in the cult classic Fear and Loathing in Las Vegas in 1999. The former child star's current acting project is portraying Nellie in the upcoming feature Escaping the Madhouse. The film tells the story of a reporter who entered a Women's Lunatic Asylum to explore its conditions. It will be released later this year.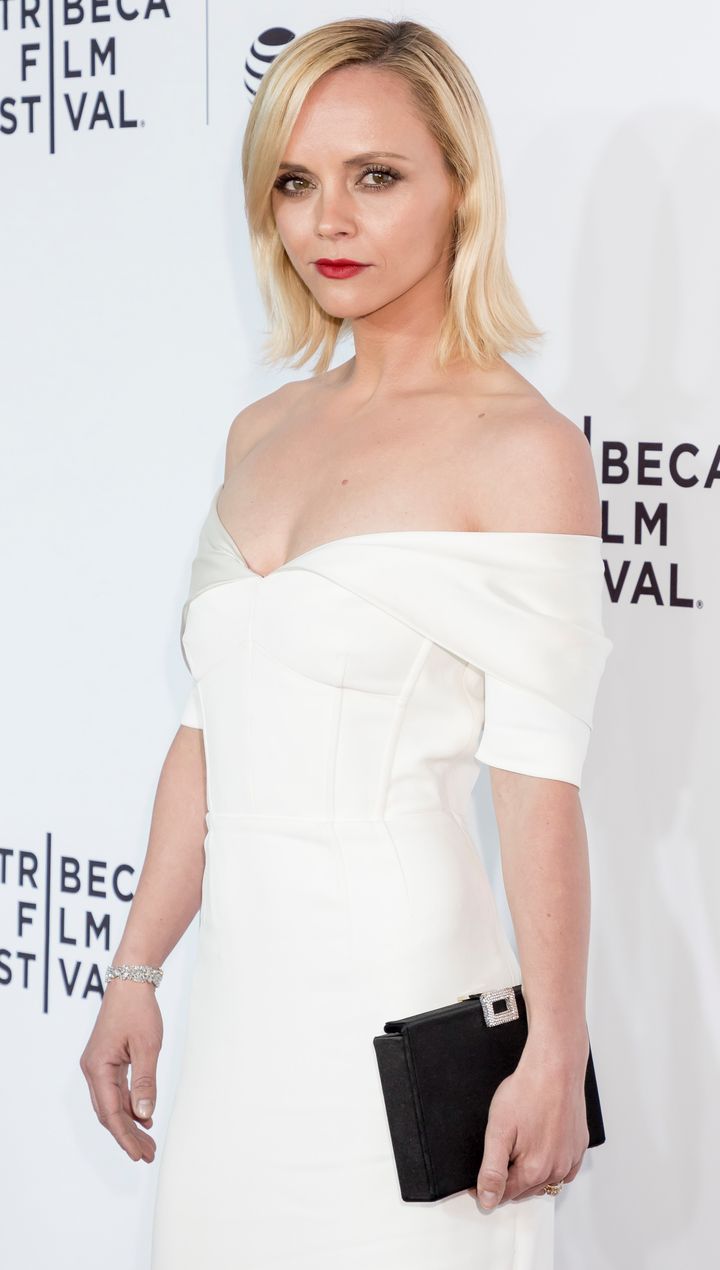 Then: Jake Lloyd
Jake Lloyd is the former child actor who appeared as Anakin Skywalker in the 1999 film Star Wars: Episode I – The Phantom Menace, the first in the Star Wars prequel trilogy.
Amazingly, Lloyd actually quit acting due to being bullied. He got rid of all his Star Wars memorabilia and quit acting altogether. Considering Lloyd had one of the coolest acting roles out there, this is a real surprise to hear. The cruel kids which bullied him were obviously just jealous.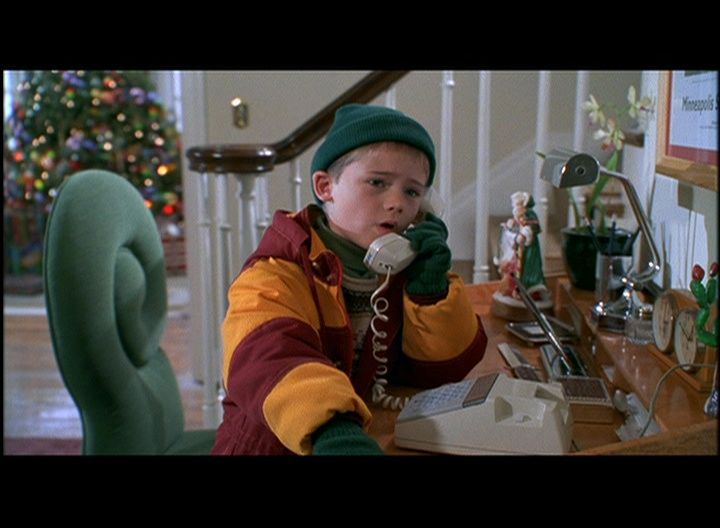 Now: Jake Lloyd
Although he quit acting at a young age, Jake Lloyd did reprise his role as Anakin Skywalker in the Star Wars videogames.
In 2012, Lloyd announced that he had plans to direct a documentary about the Tibetan refugees in India, who are attempting to escape persecution by the Chinese government. Lloyd studied Film and Psychology at Columbia College Chicago, although he dropped out after a semester. What the former child star is up to these days and whether he will ever return to acting is a total mystery.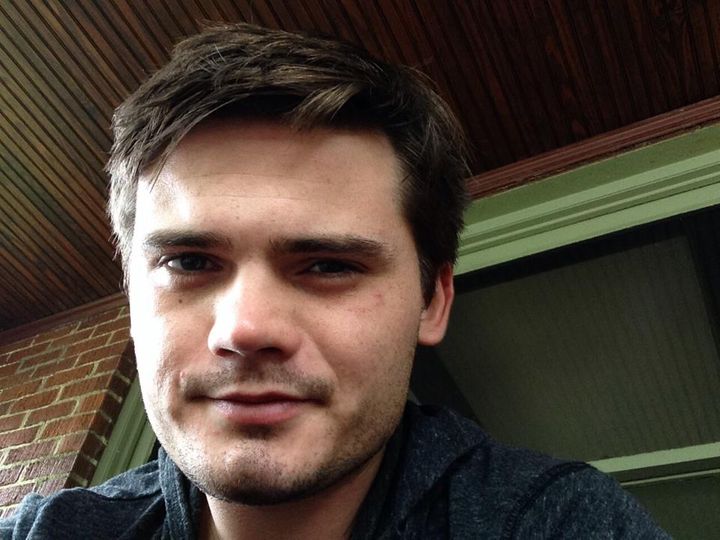 Then: Danny Cooksey
Danny Cooksey is probably better known as the "Terminator 2 kid". His role was so iconic that even if he had quit acting there and then, people would still remember and recognize him today.
Cooksey did not stop there though. He went on to become even more famous when he played Bobby Budnick in the popular TV series Salute Your Shorts. He had taken on roles prior to these titles, but these were his breakthrough acting roles.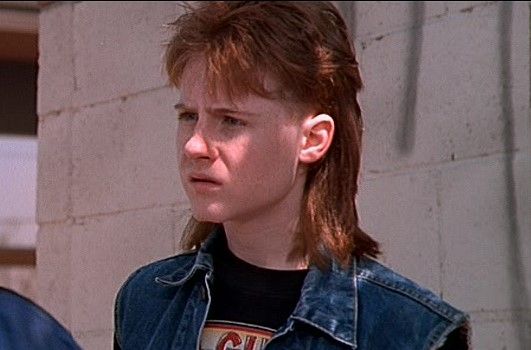 Now: Danny Cooksey
Danny Cooksey continued acting into his adulthood. He has many acting credits to his name, including many voice acting roles.
In 2012, Cooksey landed his voice to the characters of Brett and Chet in The Lorax. The majority of his acting these days are of a voiceover nature. Most recently, he joined the voicing cast for Long Gone Gulch, a TV series due to air later this year. Cooksey also had a brief career in music and still occasionally makes appearances with his former band, Shelter Dogs.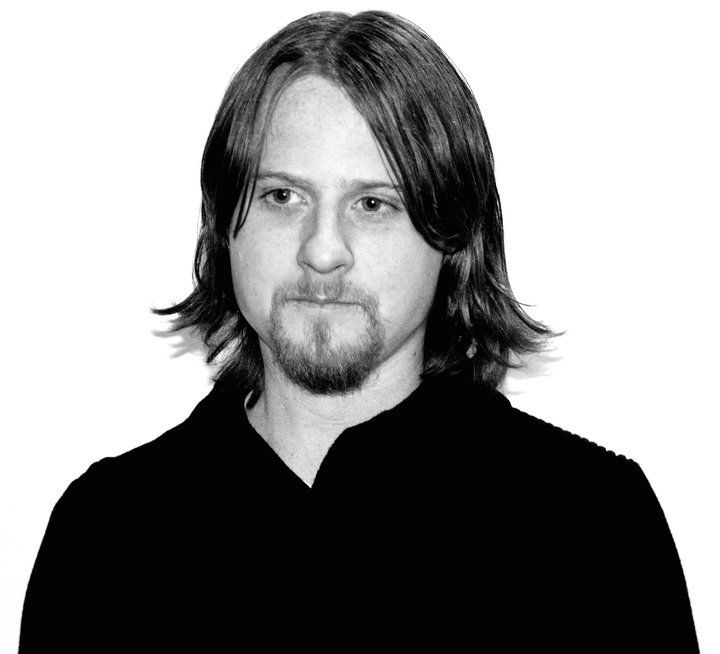 Then: Mackenzie Rosman
Mackenzie Rosman is an American actress who made her mark as the sweet Ruthie Camden on The WB Television Networks' long-running show 7th Heaven.
Rosman had a leading role and subsequently appeared in over 200 episodes of the hit show over an eleven-year period. She received multiple nominations for her performance on the show, including the Young Artist Award for Best Performance in a TV Drama Series – Supporting Young Actress, which she eventually won in 2004.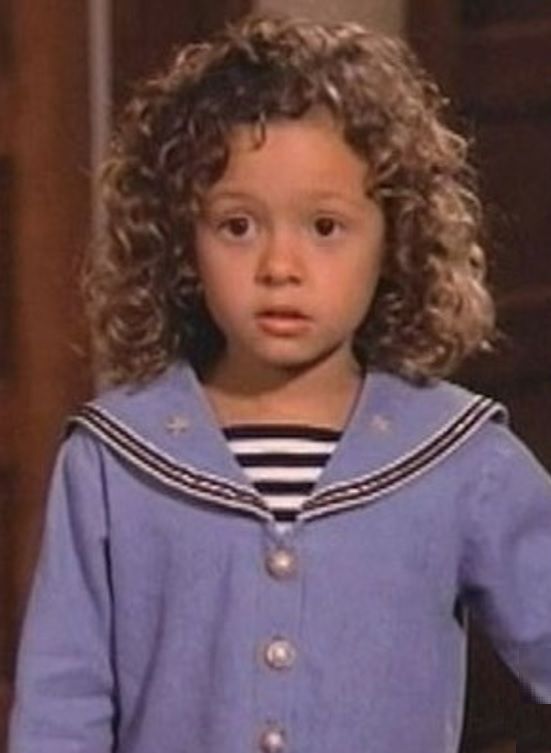 Now: Mackenzie Rosman
Since her time on 7th Heaven, Mackenzie Rosman has not really appeared in many on-screen acting roles. In 2009, she took on the role of Loreli in the film The Tomb. She also appeared with 7th Heaven co-star Beverley Mitchell on The Secret Life of the American Teenager.
Rosman is also a notable supporter of fundraising for the Cystic Fibrosis Foundation. She raises awareness about organ donation after her step-sister, Katelyn Salmont, underwent a successful double lung-transplant.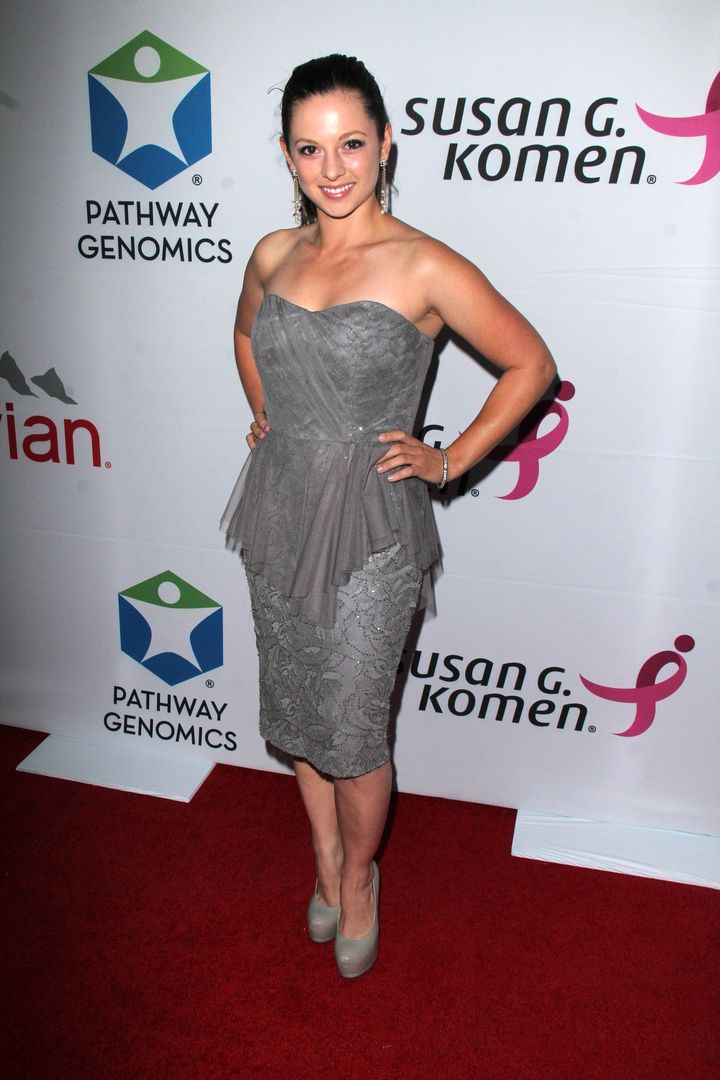 Then: Beverley Mitchell
Beverley Mitchell is the lovely child star who portrayed the young Lucy Camden-Kinkirk on the television series 7th Heaven.
Mitchell had the starring role on the show and appeared in an impressive total of 242 episodes as Lucy overall. Prior to the role, Mitchell had a handful of supporting roles in TV and cinema. It was her role in the hit 7th Heaven, however, which truly stablished her as a treasured star.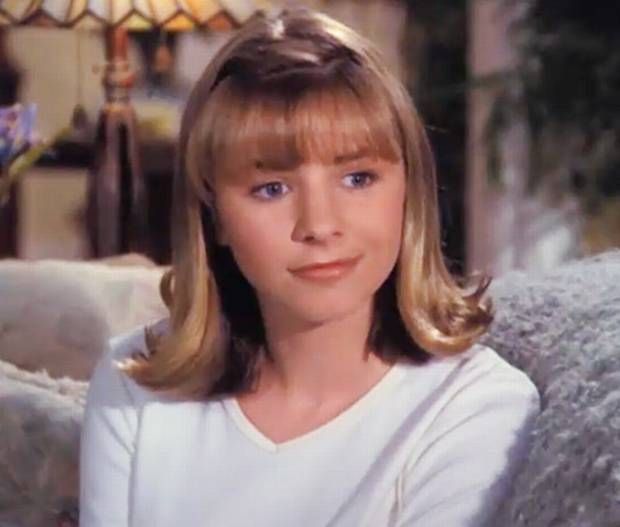 Now: Beverley Mitchell
Beverley Mitchell has only had a handful of roles since her starring role as Lucy in the hit series 7th Heaven.
In 2011, Mitchell joined the cast of The Secret Life of the American Teenager as a school counselor. The role was a regular and she appeared in 26 episodes overall. In 2017, Mitchell was cast in the cable network series Hollywood Darlings. She stars as herself in the series which shows what it is like to be a star at a young age. The final episode of the comedy series aired last year.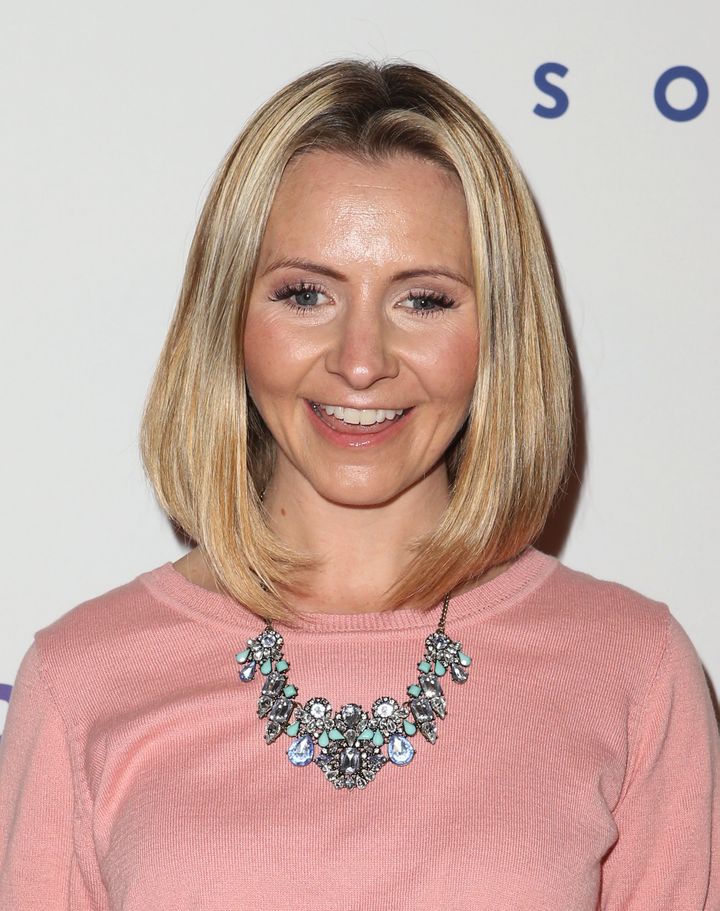 Then: Jennifer Aniston
Jennifer Aniston was a fresh faced young adult when she won over the nation's hearts with her role as Rachel on the TV sitcom Friends.
Aniston's haircut on the show defined an era and has been nicknamed "The Rachel." Although her character was spoilt and often irksome, she also had a good heart and was always a good friend to those around her. She played the role for an entire decade before the show finally wrapped up in 2004.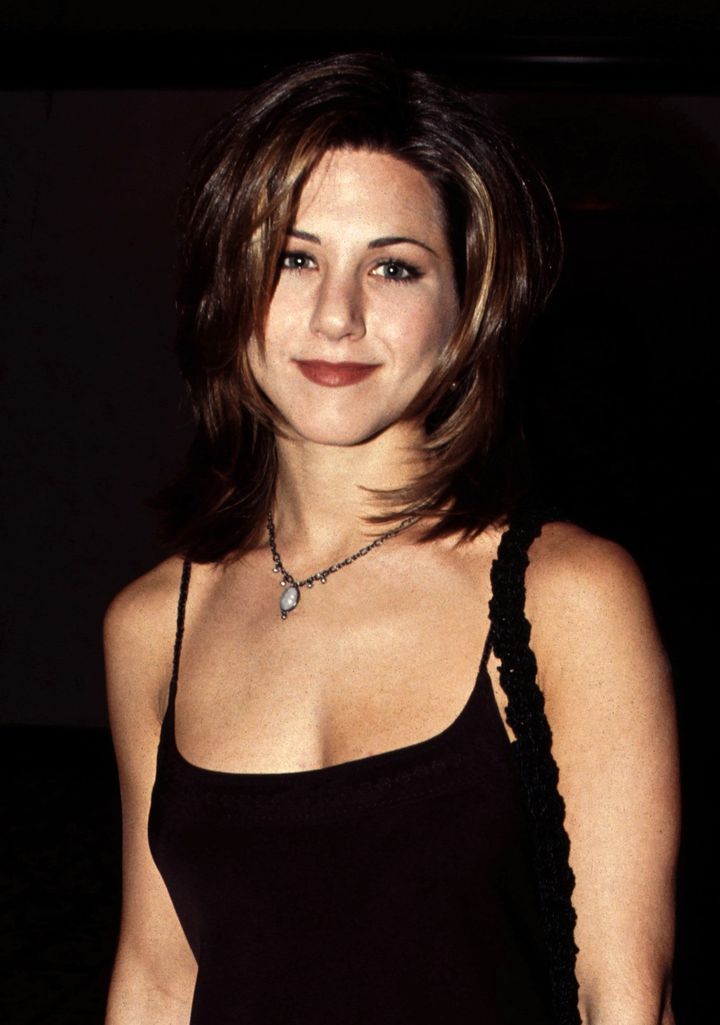 Now: Jennifer Aniston
Jennifer Aniston's career continued to escalate following the series finale of Friends. She remains an incredibly popular actress and has appeared in countless titles including but not limited to Marley & Me, Horrible Bosses, Just Go With It and The Switch. Most recently, she starred in Murder Mystery alongside Adam Sandler.
Jennifer Aniston's net worth is estimated to be north of $200 million. She remains one of the most popular figures in the industry and her personal life remains a popular topic in the tabloids.