Then: Danielle Fishel
Danielle Fishel played the beautiful and intelligent Topanga Lawrence in the ABC sitcom Boy Meets World. Fishel was many boys' first crush thanks to her gorgeous looks and her character's great personality. The series ran for seven years.
More recently, Fishel reprised her role in the updated spinoff, Girl Meets World. The spinoff follows Topanga and Cory's daughter, demonstrating that childhood love really can last. The show aired on Disney Channel over a three-year period between 2014-17.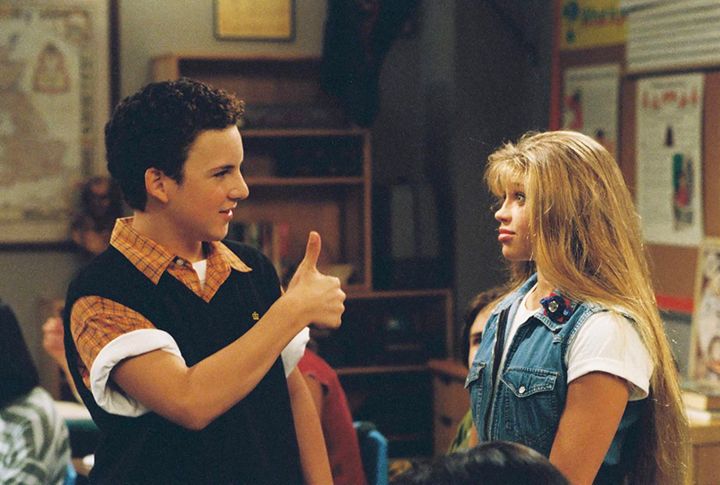 Now: Danielle Fishel
In 2014, Fishel reprised her role of Topanga Lawrence-Matthews in the Boy Meets World spin-off series, Girl Meets World. She played the role for another three years before leaving it behind for good in 2017.
At one point, Fishel was a spokeswoman for Nutrisystem. She is now a resident reporter on PopSugar, along with their spin-off YouTube channel, PopSugar Girls Guide. She is married to Jason Karp as of 2018. Prior to this, she was married to Tim Belusko, who she divorced in 2016.